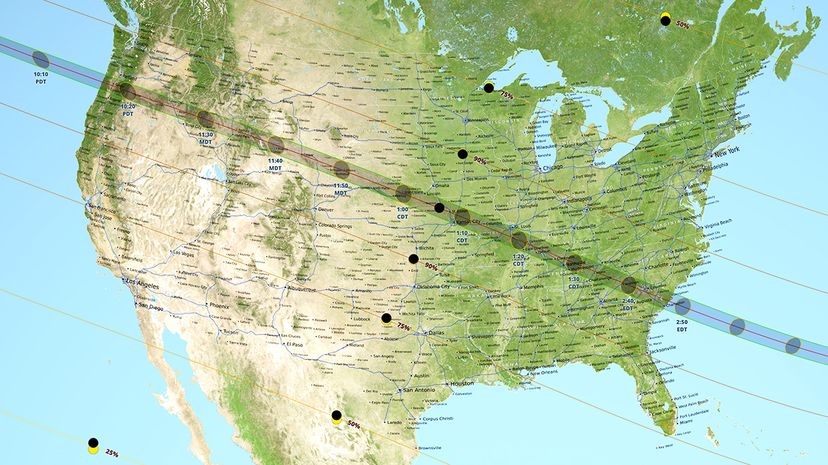 On Monday, Aug. 21, people throughout North America — and in some parts of South America, Africa and Europe — will have a chance to observe a celestial phenomenon that's fascinated humans for thousands of years. A total solar eclipse, in which the moon moves between Earth and the sun, casting a shadow across our planet and briefly blocking out the sun's light.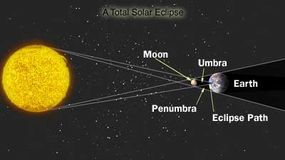 From most parts of North America, observers will be able to glimpse a partial eclipse, where the moon only covers a part of the sun. But along the path of totality — a band 70 miles (113 kilometers) wide that will move across the U.S. — people will be able to witness a total solar eclipse, in which the sun is completely blocked out by the moon for approximately two minutes.
The earliest documentation of a total solar eclipse dates back to March 4, 1223 B.C.E. The last total solar eclipse to cast a shadow across the continental United States happened in 1979, though partial eclipses have happened since then. And it's been 99 years since a total solar eclipse traversed the entire width of the continental United States, making this a particularly momentous event for U.S. residents. The United States will next see total solar eclipses in 2024, 2045 and 2052, but none that crosses the entire country like this year's.