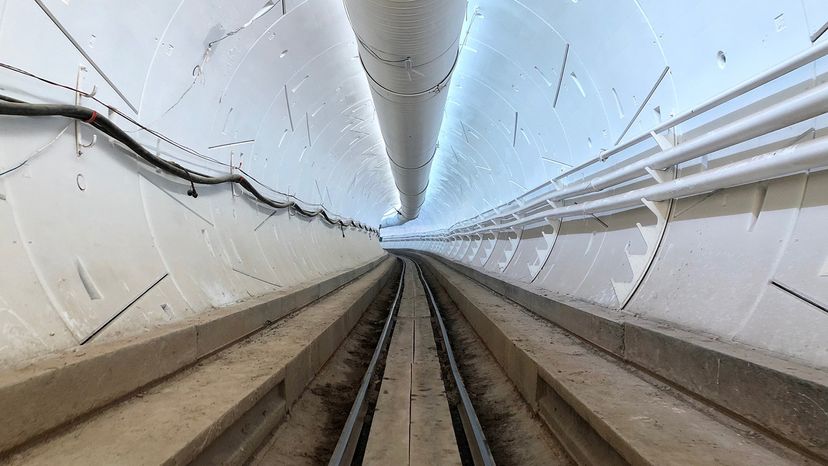 On Oct. 21, 2018, entrepreneur and futurist Elon Musk announced via Twitter (because that's where all the most official things are announced) that his Boring Company's first hyperloop tunnel was "almost done." He then tweeted it would be open for rides on Dec. 10, 2018. There will be a grand opening event that night, and then the public can take a ride in the test tunnel the next day.
If you're ready to step right up and take that ride, the tunnel starts at Musk's SpaceX headquarters in Hawthorne, California, and runs for 2 miles under the streets of the city. The test tunnel will have a top speed of 155 mph (249 kph), which is not quite the 760 mph (1,223 kph) that the Boring Co. is predicting for future tunnels. To be fair, there's hardly room to get up to speeds like that and brake safely in a 2-mile stretch.
What's not clear in the tweet is how these test rides will be taken in December. The Boring Co.'s website has some illustrations of super cool pods designed to carry people inside these hyperloops at high speeds. But there's also a video of a Tesla Model S on electric skates moving through the tunnel. That's how the first tunnels will operate, with individual or shared vehicles on electric skates. That seems more doable than the more primitive test sled used in this Willy Wonka-esque video.
The test tunnel on SpaceX property is just that — a place to test the Boring Co.'s hyperloop technology. The Boring Co. has already announced plans to build a hyperloop between downtown Chicago and O'Hare International Airport. The idea is to cut the travel time from downtown to departure gate — about 15 miles (24 kilometers) — to about 12 minutes. It's a pretty sweet deal for the city, since Boring Co. is paying for the entire project.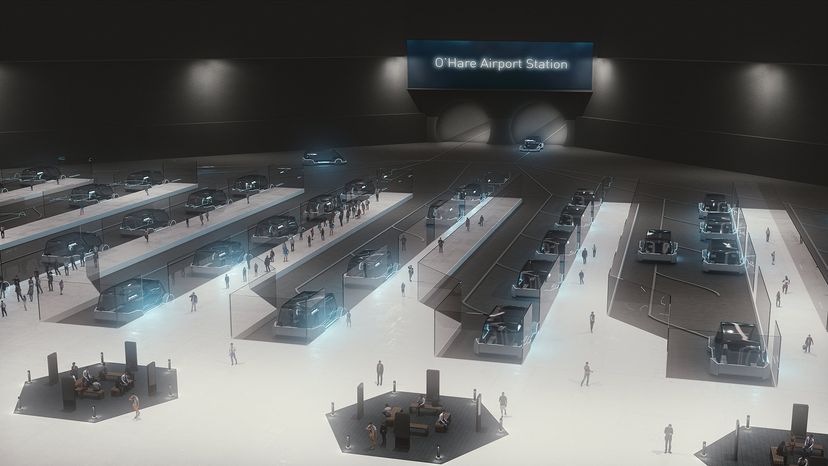 Hyperloop, by the way, is a general term for a dedicated, vacuum-sealed tunnel that uses pods to carry people along at high speeds with little friction or air resistance. It's kind of like saying "highway" instead of Interstate 10. There are other companies not owned by Elon Musk that are using this open-source technology to develop their own tunnel systems. Hyperloop One has a test facility in Nevada and plans to connect Helsinki and Stockholm, and Dubai and Abu Dhabi. The company is also in talks to build a hyperloop in Colorado.