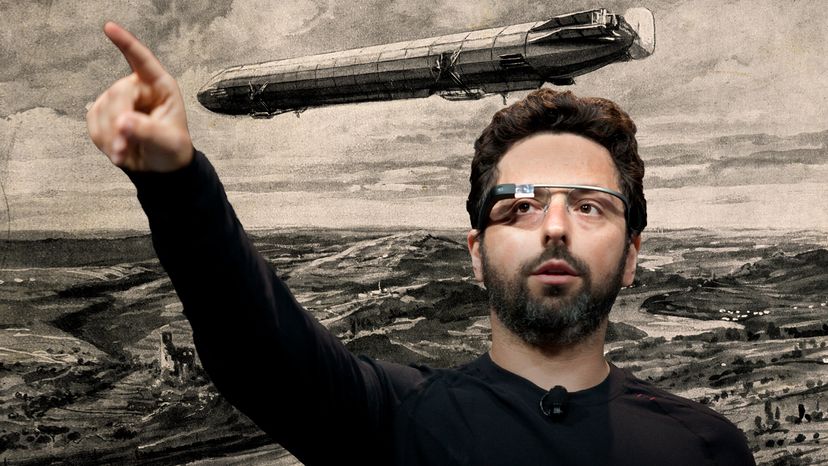 Airships and dirigibles might seem like things from centuries past, but there are growing signs that lighter-than-air transportation may turn out to be the wave of the future.
Both the Guardian and Bloomberg recently reported, for example, that Google co-founder Sergey Brin is building a giant airship in a hangar at a northern California airfield. According to the Guardian account, the craft's price tag is in the $100-to-$150 million range, and it could end up being nearly 656 feet (200 meters) long, which would make it the world's largest aircraft.
The Guardian reported that the airship is intended to transport food and supplies on humanitarian missions, and also to serve as a personal flying yacht for the billionaire.
Google's parent company Alphabet, which took over Moffett Federal Airfield in 2015, revealed in its recent proxy statement that it's leasing hangar space to the company LTA Research & Exploration, which is owned by an entity affiliated with Brin. (A person who answered the phone number listed for LTA in a business database declined to provide any information about the company to HowStuffWorks, and Alphabet didn't respond to an email.)
But in addition to that mysterious project, several other major airship projects are in various stages of development, giving the classic blimp a space-age spin.