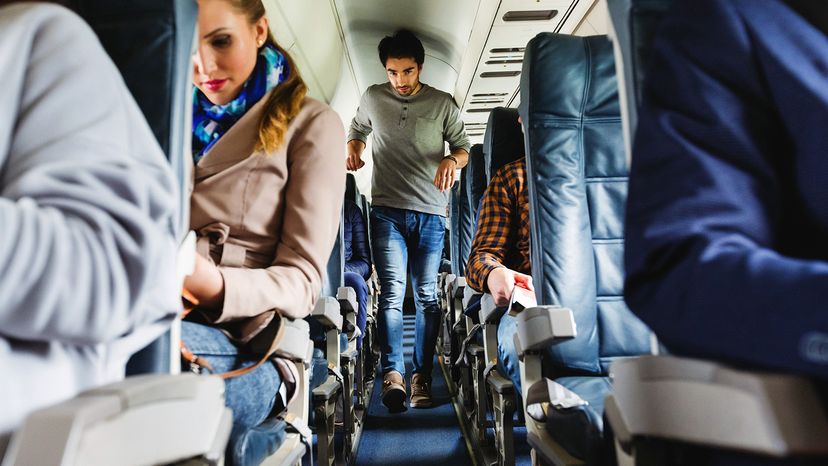 Among the many valid complaints of today's beleaguered airline passengers — fees for checked luggage, long lines at TSA security checkpoints, chronically late and cancelled flights — is the issue of the incredibly shrinking airplane seat.
In the 1970s, the average passenger seat was more than 18 inches (45 centimeters) wide and it was installed 35 inches (88 centimeters) from the seat in front of it. Today's seats are just 16.5 inches (41 centimeters) wide and only 31 inches (78 centimeters), on average from the forward row. Some discount airlines have whittled that distance, known as "seat pitch," down even more to a cramped 28 inches (71 centimeters).
While shrinking seat pitch isn't exactly the same as disappearing legroom — technically, seat pitch is the distance from any one point on a seat to the same point on the seat in front of it, not the amount of space between the front of one seat and the back of the other — it's a symptom of airlines crowding seats closer together in order to squeeze on more paying customers.
As anyone who has endured a five-hour flight in coach can attest, tighter seat dimensions have made flying downright uncomfortable. However, a growing number of critics, including the U.S. Congress, wonder if smaller and those tightly packed seats make flying more dangerous.