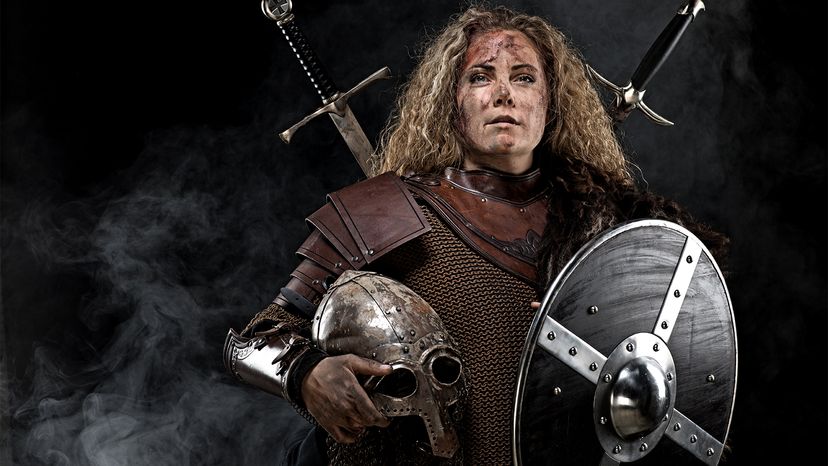 A Viking warrior is buried in Sweden in the 10th century. The grave is excavated in the 1870s. DNA results are published in 2017. Sounds like a typical archaeological process of discovery that we take for granted. This find, however, has been anything but typical, because this Viking warrior was a woman.
Found in an underground chamber by Hjalmar Stolpe in 1878, this warrior had been buried, in a seated position, with two horses, as well as a sword, axe, knives, spears, shields and armor-piercing arrows. In addition, a set of gaming pieces representing military strategy was found in the lap of the seated body. Surrounded by such weapons of war, and without typical female items such as jewelry or weaving equipment, this high-ranking warrior was assumed to be a man for more than 125 years.
Though there had been an osteological analysis in the 1970s suggesting a slender bone structure indicative of a female, conclusive evidence was not presented until 2017. Charlotte Hedenstierna-Jonson, an archaeologist at Sweden's Uppsala University, and her colleagues, including Neil Price, an archaeology professor at the university, published their genomic analysis in the American Journal of Physical Anthropology, explaining that ancient DNA taken from a tooth and arm bone of the buried warrior only showed XX chromosomes, with no Y chromosome, confirming this Viking warrior was a woman, likely more than 30 years old.
Why did the genetic results take so long? According to Hedenstierna-Jonson in an email interview, good science takes time. "When the ATLAS project started the process in 2015, this skeleton was one of several Iron Age and Viking Age skeletons to be analyzed. Working with ancient DNA is not the same as working with modern DNA, and processing the sample takes a long time, and is done in various stages. When we have the results from the analyses, the publication process begins. This also takes time, not least getting the paper sent on review and accepted. The first version of the paper was submitted in September 2016."