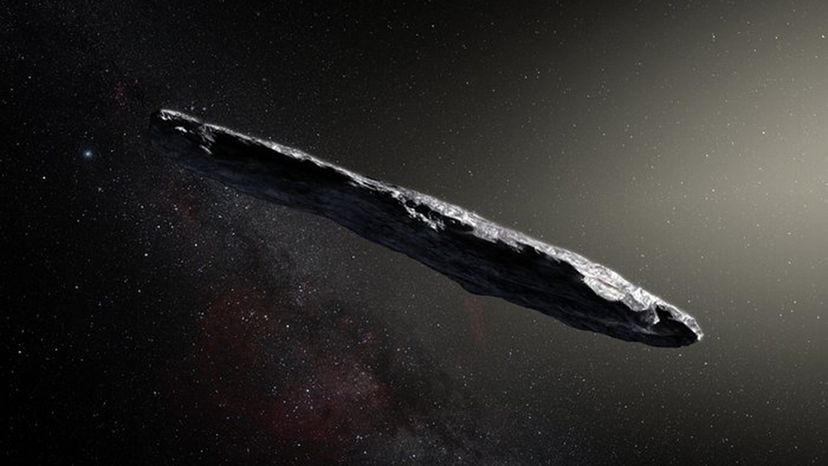 Like a speeding bullet fired from an unknown and distant star system, the interstellar comet 'Oumuamua dashed through our solar system and was only spotted last year after it had slingshot off our sun's gravity and receded into deep space.
Space rocks from other stars inevitably buzz our solar system all the time, but 'Oumuamua was the first to be positively identified as an interstellar interloper. But where exactly did it come from? Well, astronomers are on the case, and they now have a rough idea as to where in our galaxy 'Oumuamua's birthplace may be located.
With the help of ultra-precise star measurements made by the European Space Agency's Gaia mission and some complex number-crunching, an international group of researchers were able to scrutinize the interstellar comet's path to see which stars, over millions of years of travel time, it may have encountered on its journey. In doing so, they have narrowed it down to four candidate star systems where 'Oumuamua ultimately may have come from.