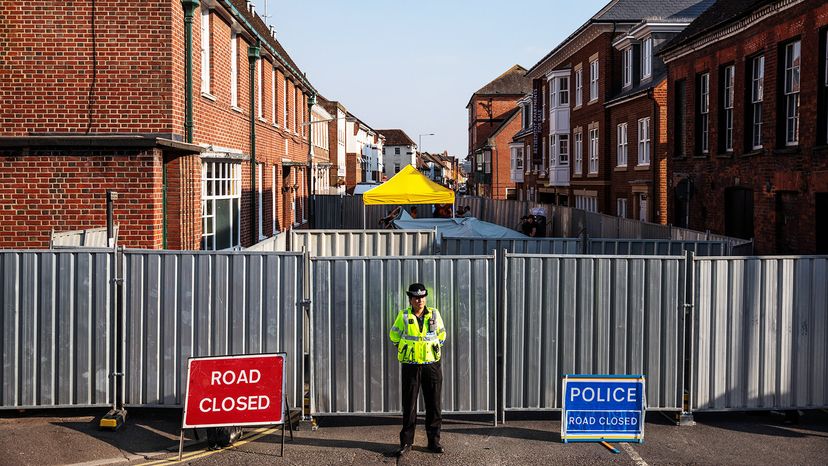 A powerful and deadly nerve agent developed by the Soviet Union during the Cold War may be behind the death of a British woman in a true-life story seemingly lifted from the pages of a spy thriller.
The woman, 44-year-old Dawn Sturgess, apparently became infected by Novichok, a group of compounds that are considered among the deadliest chemical weapons in the world. The British assert that the Russians unleashed Novichok earlier this year in a botched assassination attempt on former Russian spy Sergei Skripal and his daughter in the small town of Amesbury in southern England.
According to the Brits, Sturgess and her friend were exposed to some residue — authorities aren't quite sure how — in or around Amesbury in late June left over from the March attack on Skripal who lived nearby in Salisbury.
Thanks to some quick action by medical teams, Skripal and his daughter survived the March attack. But Sturgess died on July 8, 2018. A friend with her at the time is still hospitalized in critical condition.
The Russians are denying the charge, even suggesting that the British are blaming them in a bid to cast a shadow over the 2018 FIFA World Cup (which is being hosted by Russia) and the July 16 Russia-U.S. summit in Helsinki.
The Brits are convinced who's at fault. "The simple reality is that Russia has committed an attack on British soil which has seen the death of a British citizen," British Defense Secretary Gavin Williamson said in front of parliament on July 9.