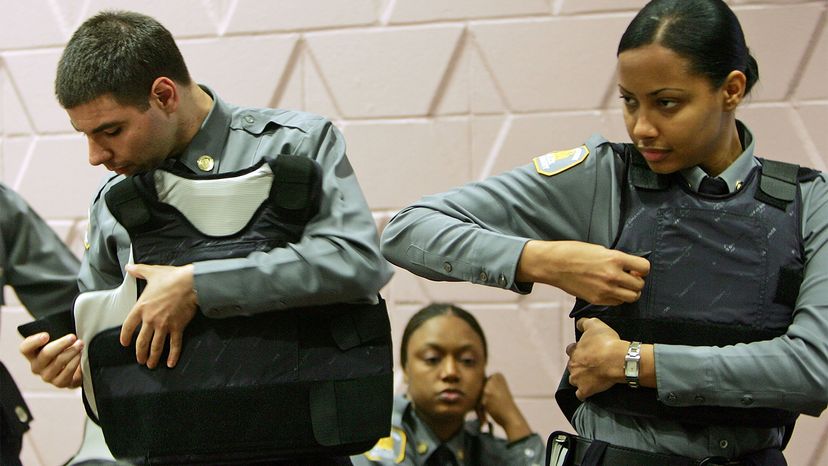 In August 2017, 30-year-old New York Police Department officer Hart Nguyen was shot while responding to a call regarding a 29-year-old Andy Sookdeo, an emotionally distraught man. As Nguyen approached the door to a bedroom where Sookdeo had barricaded himself, he was shot three times — once in the arm, and twice in his bulletproof vest. He survived. "His vest definitely saved his life," tweeted NYPD Police Commissioner James O'Neill after the attack.
In 2016, 23-year-old Joaquin Mendez of Tampa, Florida, was killed by a gunshot to the chest. According to the local CBS affiliate, Mendez sat in a chair, put on a bulletproof vest, and wondered if it worked. His friend, 24-year-old Alexandro Garibaldi, pulled out a pistol and shot the vest to find out. The bullet pierced the vest and killed Mendez.
As these two stories demonstrate, bulletproof vests do indeed save lives, but they are not always, um, bulletproof or perfect. Do bulletproof vests degrade over time, and can they fail?