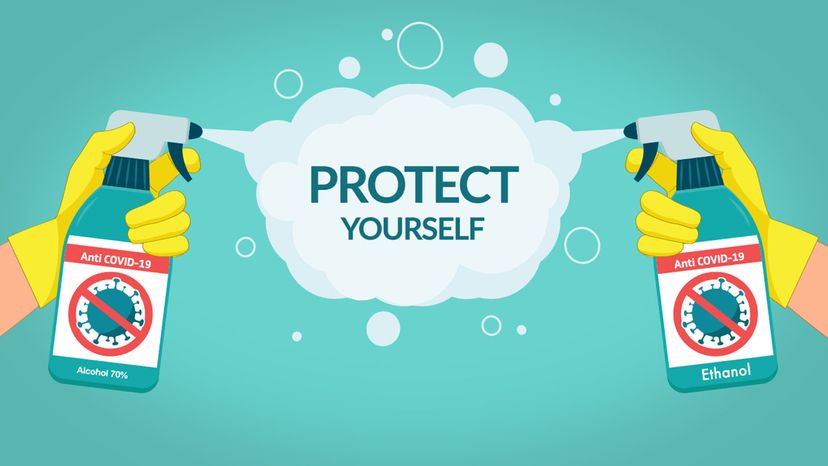 Washing our hands with soap and water is the No. 1 way to kill and remove bacteria and viruses, but we're not always just hanging around a sink when we need one. That's when a little bottle of hand sanitizer comes in very handy. So portable! So easy! So effective!
Then in the early days of the novel coronavirus pandemic, the United States ran into a shortage of hand sanitizer. But not to worry — distilleries had lots of alcohol on hand. They pivoted to manufacturing bottles of hand sanitizer to fill the gap and refill the very, very empty shelves at stores.
But is the alcohol in whiskey or vodka the same as alcohol in regular hand sanitizer? The short answer is not exactly, but it's fine. Here's why.