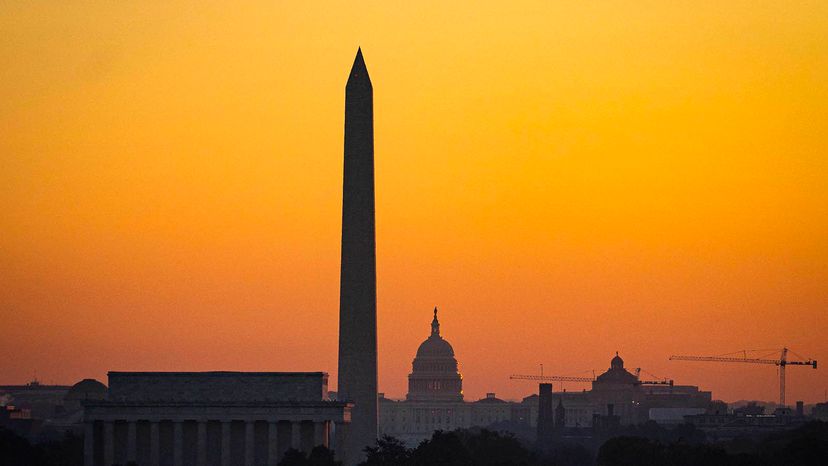 When it comes to astonishing architectural achievements of ancient Egypt, one clear example comes to mind: the pyramids. But these historic structures aren't the only majestic geometric feats to originate near the Nile. In fact, their rectangular cousin, the obelisk, can be found in countries throughout the world, from Washington, D.C., to Paris, France. But the iconic monuments are still shrouded in a fair amount of mystery.
"Obelisks originated in ancient Egypt," historian Pamela O. Long says via email. "They were spectacular monuments, often dedicated to the solar gods of Egypt, but also representing the power of the pharaoh. They were monuments to the fusion of earthly and divine power."
According to Long, obelisks first appeared in the Fifth and Sixth Dynasties of the Old Kingdom (circa 2494 to 2184 B.C.E.), the same era in which the pyramids of Giza were built. "The important central fact about obelisks is that they are monoliths, carved out of granite — most from the Aswan quarry in lower Egypt — as a single block of stone weighing several hundred tons," Long says. "The base was a square, it gradually tapered as it rose, and was capped by a pyramid-shaped structure called a pyramidion."
If creating an artistically designed, architectural masterpiece out of several hundred tons of stone sounds impossibly challenging, that's because it nearly was. "Carving out an obelisk from the bedrock of a quarry, dragging it to the transport ship on the Nile River, offloading it, dragging it to where it was to stand, and then raising it, was a tremendous feat of high technological skill and brute labor," Long says.