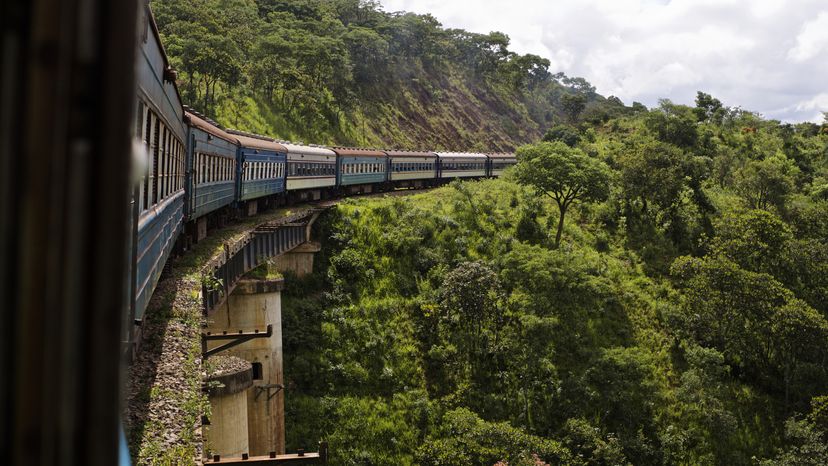 A funicular railway uses the technology of an elevator (a cable pulling a car up) and the technology of a railroad (a car on a track). Devised in the 15th century as a way of getting people and things up steep hillsides, the funicular now is more likely to carry skiers to the top of a mountain. In the United States, they are often called an incline railway, or a double inclined elevator.
A conventional train could never travel up such a steep incline because the steel train wheels don't have enough traction against steel rails. Trains that do climb mountains go up tracks that spiral around the mountain or go through many switchbacks.
You might be wondering then, why not build a train with rubber tires instead? They might have enough traction to make it up a steep slope. The reason trains have steel wheels and tracks is to minimize rolling resistance.
This is a force that tends to slow wheeled vehicles down. It comes from the weight of the vehicle squishing the tires. Even with rubber tires, however, it would be tough to get enough traction on steep slopes.