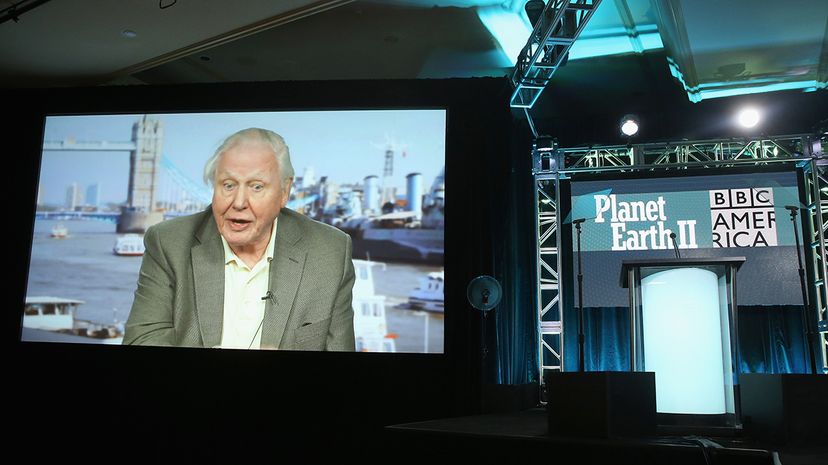 Scientists predict that by 2050, the plastic that ends up in the ocean will outweigh all the fish in the sea. Now, Queen Elizabeth II has decided to do what she can by banning plastic straws and bottles from all the Royal estates in Great Britain.
Reports say that after working on the BBC docuseries "Blue Planet II" with Sir David Attenborough, whose beautiful films have chronicled the world's myriad environmental issues, the Queen became concerned about the impact plastic is having on the world's oceans. As a result, Buckingham Palace drew up a new solid-waste plan banning plastic straws and bottles from cafes and all Royal residences.
Food service workers at Buckingham Palace, Windsor Castle and the Palace of Holyroodhouse in Edinburgh, Scotland must begin using glass cups, recyclable paper cups and china. Takeout food will be packaged in biodegradable or compostable materials.
"Across the organisation, the Royal Household is committed to reducing its environmental impact," a royal spokesperson told British reporters. "As part of that, we have taken a number of practical steps to cut back on the use of plastics. At all levels, there's a strong desire to tackle this issue."
Attenborough's series focuses in part on the impact plastic is having on the world's oceanic ecosystems. The sea is quickly becoming a landfill for plastic, mostly in the form of microscopic beads and fibers. Since plastic takes more than 400 years to degrade, it doesn't easily return (like organic matter) into its original chemical state that the environment can absorb.
According to the World Economic Forum, the production of plastic has increased from 15 million tons (13.6 million metric tons) in the 1960s to 311 million (282 million metric tons) in 2014. That number is expected to increase threefold by 2050. As a result, a lot of plastic ends up in the sea. Scientists say the ocean is expected to contain 1 ton (.9 metric tons) of plastic for every 3 tons (2.7 metric tons) of fish by 2025. That's why by 2050, they expect plastic in the oceans to outweigh fish all together.
The Queen's desire to ban plastic is part of a more comprehensive plan to reduce pollution and waste throughout the royal households. Companies wishing to work for the Royals must now prove they are doing their jobs in an environmentally friendly way. Moreover, Buckingham Palace itself is undergoing a £369 million ($512 million) renovation project to make one of Britain's most popular attractions more energy efficient, among other things. The goal is to reduce the Palace's annual energy consumption by 40 percent.