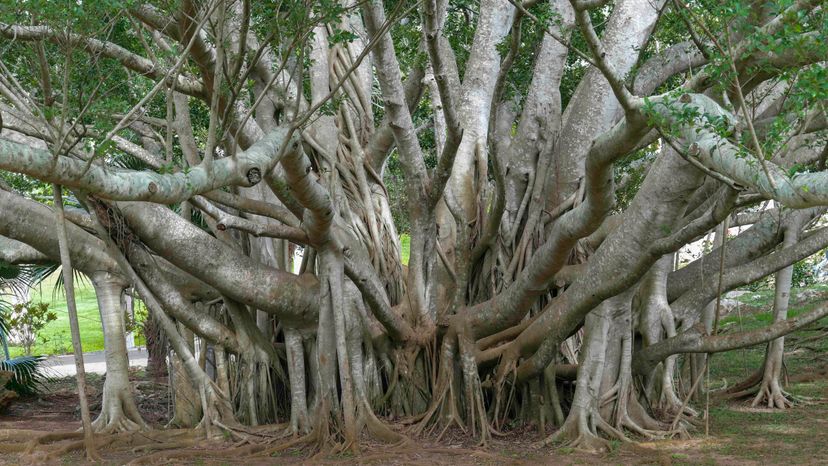 In the capital of the Indian state of West Bengal, tourists flock to see what at first glance looks like an expansive forest. Branches create an expansive canopy over the Acharya Jagadish Chandra Bose Botanical Garden — about the size of a Manhattan city block. But the most interesting thing about this collection of plant life is that it's not a collection at all; it's one massive tree, known simply as the Great Banyan Tree, and all those apparently distinct members of a forest are actually one of 3,600 aerial roots.
"The largest banyan tree can be found growing in a botanical garden near Kolkata (formerly Calcutta), occupies the better part of five acres, and is more than 250 years old," Erin Alvarez and Bart Schutzman, both lecturers in the environmental horticulture department at the University of Florida, explain via email.
If you're wondering how in the world a single tree could cover about 14,500 square feet (1,347 square meters) of space, grow branches as high as 80 feet (24 meters), and thrive over two and a half centuries, it's time to get to know a special species known as the banyan.