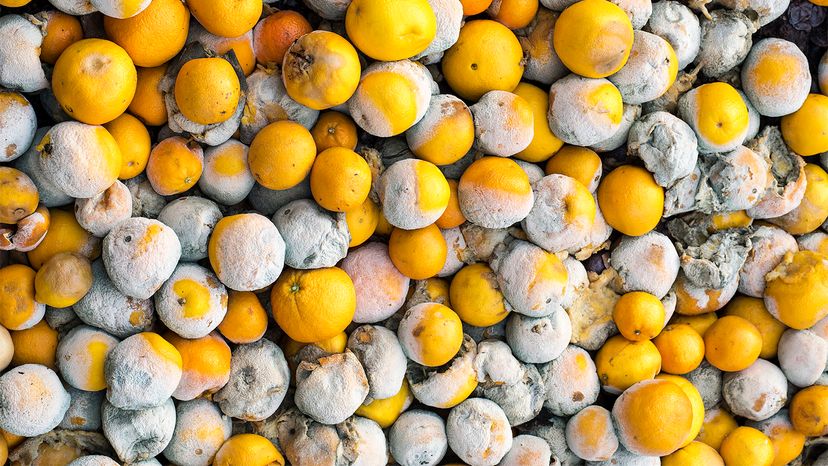 Unless you are a mushroom lover, a gardener or someone especially prone to skin infections, fungi probably don't hold much interest for you. The reason probably has something to do with the fungi temperament: They're shy, they generally keep themselves hidden and, when they do show up, it's often unwelcome. You end up with a discolored and misshapen toenail, the shrub in your yard has brown spots all over its leaves, there's a layer of slime on your ancient leftovers, and the frogs of the world start dying.
"Unfortunately, a lot of what the general public knows about fungi is bad," says Marin Brewer, associate professor of mycology — that's the study of fungi — in the Department of Plant Pathology at the University of Georgia. "We focus on the ones that are causing plant or human diseases. But in general, the vast, vast majority of fungi are just hanging out, breaking down organic matter, not killing anything."
Fungi are actually in their own taxonomic kingdom, meaning they've got something going on that's very different from every other type of organism on Earth. The immediately obvious thing that sets fungi apart from everyone else is that they reproduce exclusively via spores, little bits of DNA that float on the air or hitch a ride some other way, and then nestle into the soil or an old sandwich or something and just set up shop, creating a new fungus.
And although they are extremely diverse, all fungi have filamentous growth structures called hyphae (one filament is a hypha, a few of them are hyphae, and when there's a big mass of hyphae, we refer to it as mycelium). All fungi are eukaryotes — this means their cells are more similar to those of plants and animals than to bacteria and archaea (which are prokaryotes). Their cells have membrane-bound organelles and a nucleus where their DNA is stored. And while plant cell walls are made of cellulose and bacteria cell walls are comprised of glycans, all fungi have cell walls made of a tough, bendable polymer called chitin — it's also the main ingredient in the scales of fish and the exoskeletons of arthropods. Finally, their cell membranes are kept intact and healthy with ergosterol, which is basically the analog to cholesterol in animal cells.
As far as what fungi do with themselves every day, they seem a lot more like plants than animals. They can't move around, but because they don't photosynthesize — make their own food — fungi are actually more like animals: They've got to get out there and find their next meal. However, because they're pretty immobile, they've found a decent workaround: eating things that hold very still.