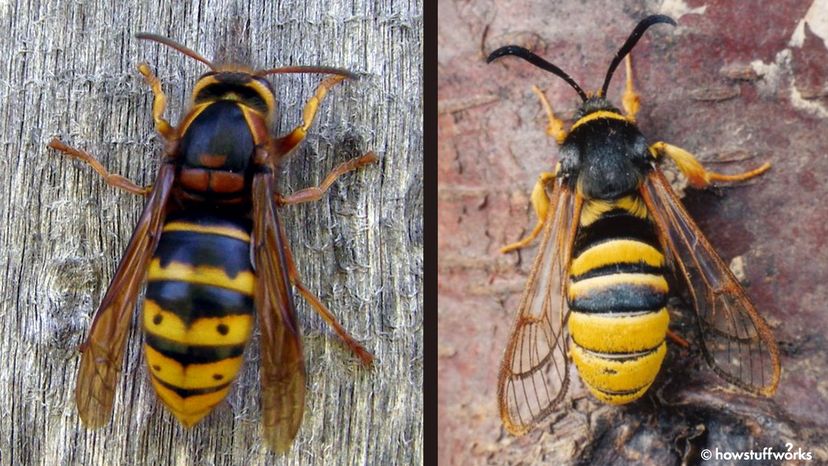 Pretend for a moment that you're not tough — you're kind of wimpy, actually, with no defense mechanisms at all. That's all well and good if you're lying on your couch right now, peacefully reading this on your phone, but pretend you're in 6th grade: The only really big downside to not being tough in middle school is that you get picked on. For a lot of animals and plants on this planet, getting picked on means you get eaten, which is generally what animals are out here every day trying to avoid.
But there are strategies for avoiding this kind of thing. For instance, you could put a lot of evolutionary energy into becoming very toxic in some way, or having a nasty sting, tasting terrible or some other unpleasant consequence of capture. But that's not the only way — you could also start resembling a toxic, stinging or foul tasting thing, one generation at a time over millenia.
This kind of resemblance between two different species — a model and a mimic — is called mimicry, and it evolves because copycats often gain a survival advantage over species that don't mimic at all. Over time, mimic species start to look more and more like their models. When the mimic is pretty harmless and the model is dangerous or harmful in some way, this is called Batesian mimicry, and it works out pretty well for the mimic, considering how many different organisms do it.