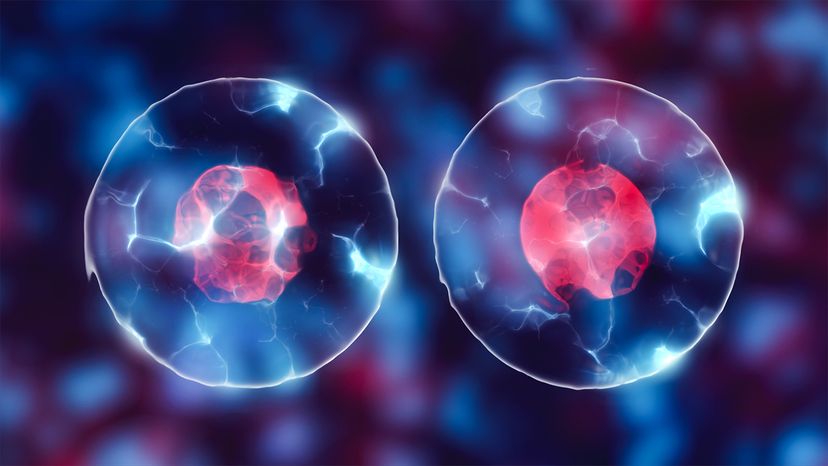 In the beginning, you were just some genetic material. In order to make you, your biological mom and dad both had to participate in an effort to pitch in one gamete each — a sperm cell and an egg cell, each with 23 chromosomes. Both of these sex cells contained everything needed — genetically speaking — to make a unique human, the likes of which has never been seen on this planet before. That's you.
As you're probably aware, in order to make "you", and not "half Paul and half Diane," some complicated genetic juju had to go down — the 23 chromosomes from each of your parents' gametes had to join forces to make your one-and-only genome (your complete set of DNA), which has been held in the nucleus of almost every one of your cells since you were a wee zygote, or fertilized egg cell. They just keep replicating this information again and again and again.
This process — the one where your cells (the nuclei of which contain all 46 of those original chromosomes your parents gave you on day one) divide over and over to make new ones when the old ones get tired or damaged — is called mitosis. Mitosis happens when you make new fingernail cells or even when you grow a cancerous tumor. Mitosis is such a workhorse you might not know it has a sister process called meiosis, which is equally important, but not as common.