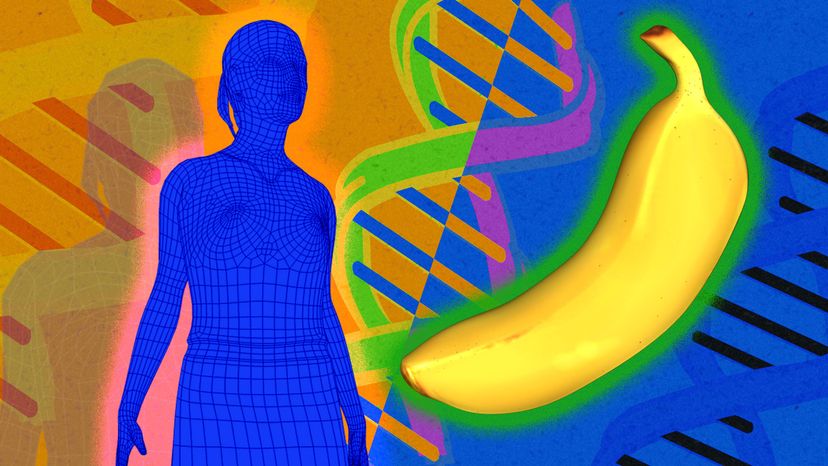 During party conversation, at a trivia night or even in a "Dude Perfect" video, you may have heard the fun little factoid that humans and bananas share 50 (or 60) percent of the same DNA. Huh? There seems to be a ton of difference between a person and a piece of yellow fruit, starting with the fact that one is an animal and the other is a plant! Actually, there is some truth to that startling statistic, but it's not the whole truth.
This piece of info likely originated from a program run by the National Human Genome Research Institute back in 2013, although other similar data may have been run elsewhere. This particular effort was led by genetics expert Dr. Lawrence Brody, but in an unusual twist, Brody says the experiment was not published, as most scientific research is. Instead, it was generated to be included as part of an educational Smithsonian Museum of Natural History video called "The Animated Genome." That video noted that DNA between a human and a banana is "41 percent similar."
So, in order to find out how this similarity was determined, we talked with Dr. Brody himself. "It's funny how it's gotten legs," Brody says of the banana/human comparison.