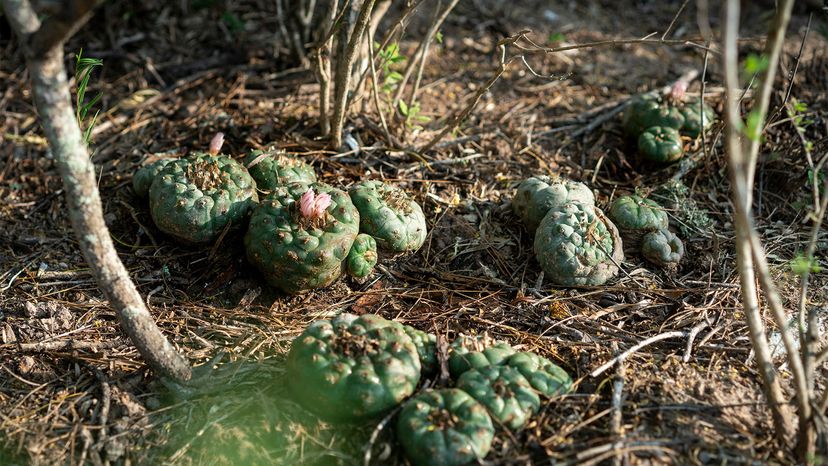 The peyote plant, which produces the hallucinogenic mescaline, has been overharvested in the U.S. and Mexico. SINISA KUKIC/GETTY IMAGES
For centuries, Mexican Indians and Native Americans in the Southwest have used peyote, a hallucinogenic cactus, for certain religious ceremonies and rituals. And during the psychedelics-infused days of the '60s, peyote found a new audience, among counterculture hippies seeking a back-to-nature lifestyle.
Well, peyote is in the news again, in part because the plant (along with magic mushrooms) was peyote/1347888001/">decriminalized in Oakland, California, the second city in the U.S. to do so after Denver, Colorado.
Advocates say the cacti's decriminalized status will free up law enforcement to pursue more serious matters and potentially allow for more research into peyote's mind-altering effects, which may help people with mental and emotional distress, those addicted to alcohol, or those that struggle with drug abuse.