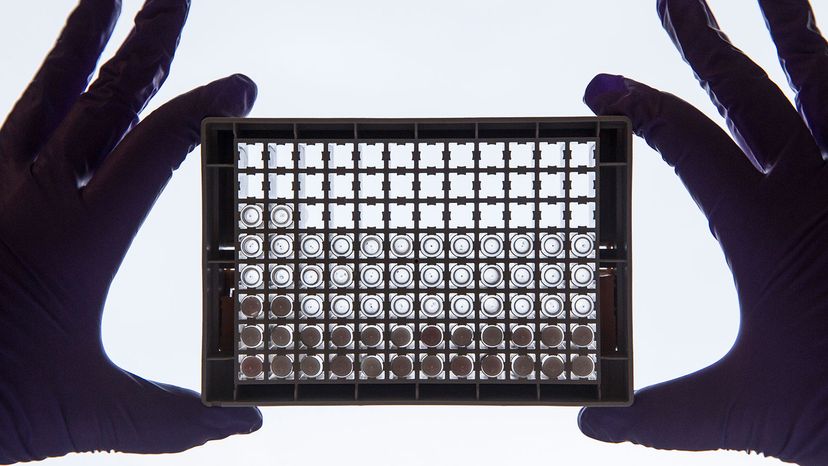 You've probably heard this conspiracy theory before, maybe from your uncle who still has his doubts about the Apollo 11 moon landing, or on a Reddit thread exposing the evils of "Big Pharma." It goes like this: A cure for cancer exists, but pharmaceutical companies — and perhaps even government health agencies and cancer charities — are suppressing it because they make so much money from treating the disease or fundraising for it.
In other words, a secret cabal of pharma execs, scientific researchers and cancer nonprofits are letting more than 8 million people die each year worldwide so they can line their pockets with cancer money. Such a plot, if true, would be nothing short of medical genocide.
Ted Gansler is strategic director for pathology research with the American Cancer Society (ACS) where he serves as editor of CA: A Cancer Journal for Clinicians. Gansler heard the "hidden cure" story so many times that he actually went out and conducted a survey in 2002 about the most common misconceptions about cancer. In it, he asked nearly 1,000 Americans if they believed there was a conspiracy to hide a cancer cure.
"The result was even more shocking than I expected," Gansler writes in an email, reporting that 27.3 percent believed the myth and another 14.3 percent were uncertain. "The 'secret cancer cure' is a typical conspiracy theory. Although its popularity is caused partly by ignorance, misunderstanding, and mistrust of science, psychological research indicates that inventing and spreading conspiracy theories is a way for some people to cope with feelings of vulnerability."
Cancer is scary, and few of our lives have been untouched by its devastating reach. But just because the medical establishment hasn't yet found a blockbuster cure for all cancer doesn't mean that they're hiding it from us.