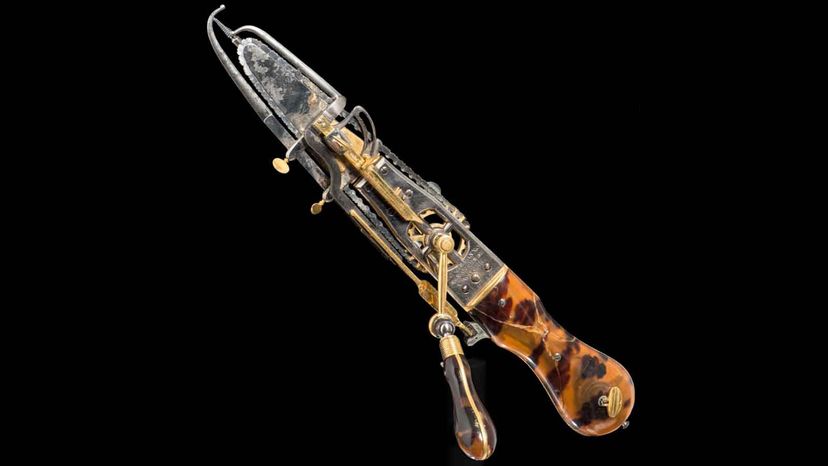 If you've ever asked yourself, "Why were chainsaws invented?" you'd probably be surprised to learn that it wasn't for cutting wood. The first chainsaw was originally invented to aid in childbirth.
"It sounds horrible. It was," says Dr. Anthony Tizzano, an obstetrician-gynecologist in Ohio. Tizzano has one of the most extensive private collections of Ob/Gyn artifacts and medical books in the United States, all housed in the Tizzano Museum of Obstetrics, Gynecology, Medical Antiques & Women's Health History.
While certainly cringe-worthy, the medical chainsaw invented at the time played a life-saving role during childbirth at a time when there were no safer options in cases of obstructed labor — and long before anyone realized the same mechanism could be a boon to the timber industry.