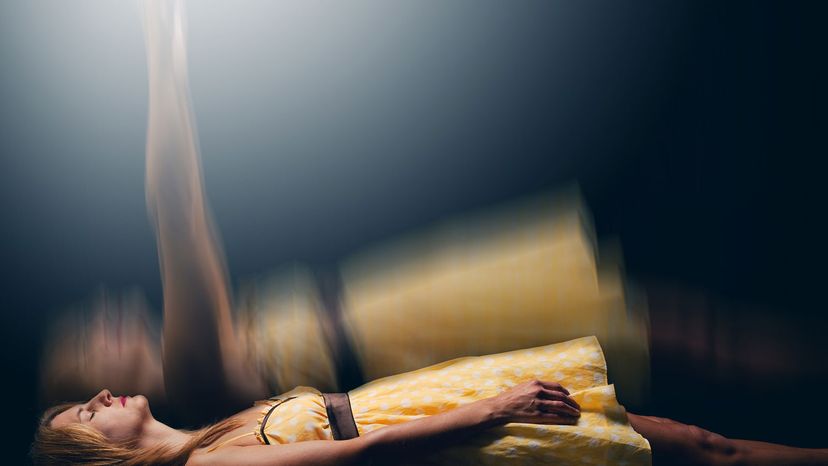 The year 2020 was all about the COVID-19 pandemic and subsequent lockdowns and quarantines. It's no wonder, then, that stir-crazy people around the world were looking for a way – anyway at all – to escape the tedium of a solitary indoor existence. Perhaps that's why an old declassified document from the CIA mentioning astral projection created a buzz on Twitter this summer.
Astral projection, after all, is like taking a vacation without even leaving your home. All you have to do is, well, leave your body. Unlike the sort of out-of-body experience some people report when near-death, astral projection is an intentional out-of-body experience.
"An out-of-body experience (OBE) is a transient experience some people have, while conscious, that their self seems to becomes separated from their body, floats above the body and looks back down at that body from an elevated location," says Jane Aspell, a cognitive researcher at Anglia Ruskin University in England, via email. "Astral projection (AP) is an intentional OBE that usually involves the experience that the self can seem to travel far from their body – even to other countries or planets."
Western esotericism commonly uses the term astral projection to describe a purposeful OBE. In short, it's a way of describing the human consciousness or soul – or "astral body" — temporarily leaving the physical body. Unanchored from its mortal flesh and blood, the astral body can supposedly do all sorts of miraculous things.
"Astral projection is when the consciousness of a human is projected outside of his body into what we call the astral world," emails Robert Rubin, a tarot card authority at Mysterium Philippines. "Astral projection happens when the consciousness is sent to the astral form of this world (i.e. the astral representation of Katipunan, Manila, San Francisco, etc.) It usually has many, if not most similarities, with its real-world counterparts."
In other words, if you can harness the power of this phenomenon, you could potentially travel anywhere your imagination desires. How handy would that be in the middle of yet another stay-at-home order?