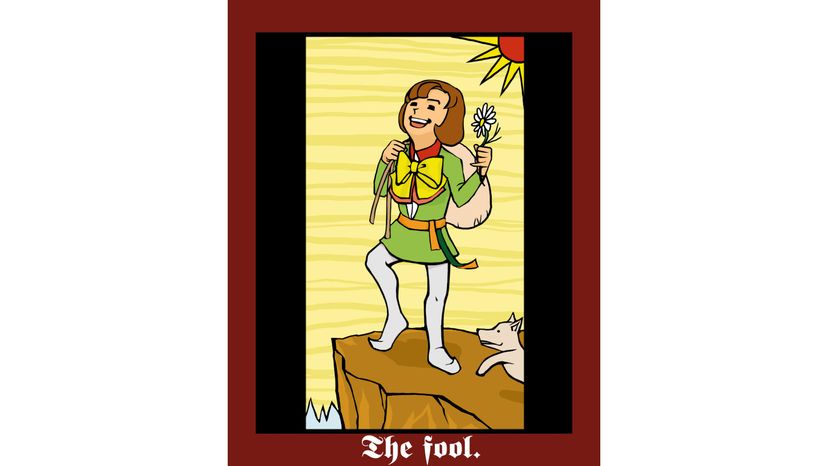 Are you ready to embark on a journey of self-discovery and embrace the unknown? The Fool Tarot card invites you to do just that! This iconic card represents new beginnings, boundless potential, and the start of an exciting adventure. In this blog post, we will explore the essence of the Fool Tarot card, its imagery and symbolism, and the fool tarot card meaning in various aspects of life including love, career, and health. So let's dive in and unravel the mysteries of this fascinating card!
Short Summary
The Fool Tarot card encourages optimism, enthusiasm and curiosity as we embark on new adventures.

It symbolizes loyalty, protection and guidance to help us explore the unknown with confidence.

The upright meaning invites us to take risks for greater growth in all aspects of life. While reversed meaning advises caution when making decisions.