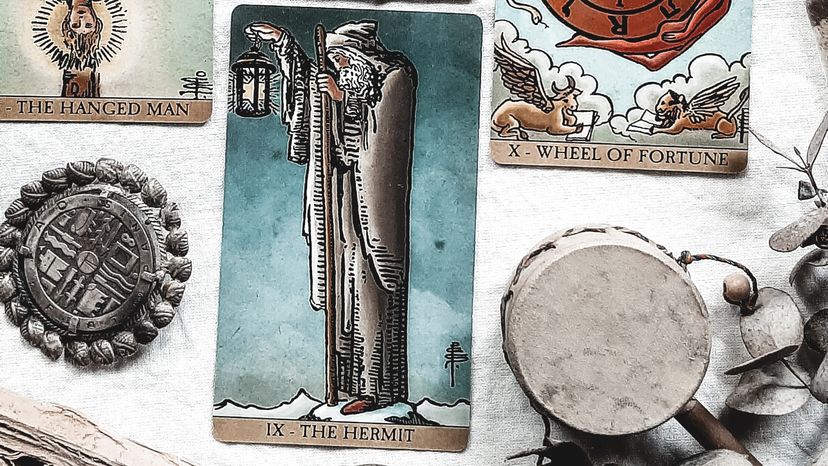 Have you ever drawn the Hermit tarot card and wondered about its deeper significance? The Hermit is a powerful card that symbolizes wisdom, spiritual enlightenment, and inner guidance. It often appears when we need to step back and reflect on our lives, delve into our inner world, and gain a greater understanding of ourselves. In this blog post, we will uncover the rich symbolism and the hermit tarot card meaning, as well as its implications in various aspects of life, such as love, career, and health.
Join us on this spiritual journey to explore the Hermit's role in tarot readings, its connections to other cards, and the messages it brings to the conscious and subconscious mind. By understanding the hermit tarot card meaning, you will be better equipped to embrace its wisdom and apply it to your life, paving the way for spiritual growth and self-discovery.
Short Summary
The Hermit Tarot Card encourages spiritual growth and self-discovery through reclaiming individual authority, attaining spiritual expertise, and introspection.

Combinations with other cards such as The High Priestess or The King of Cups can provide a richer understanding of its message in tarot readings.

In Yes or No Readings it advises us to trust our inner guidance for the answers we seek.