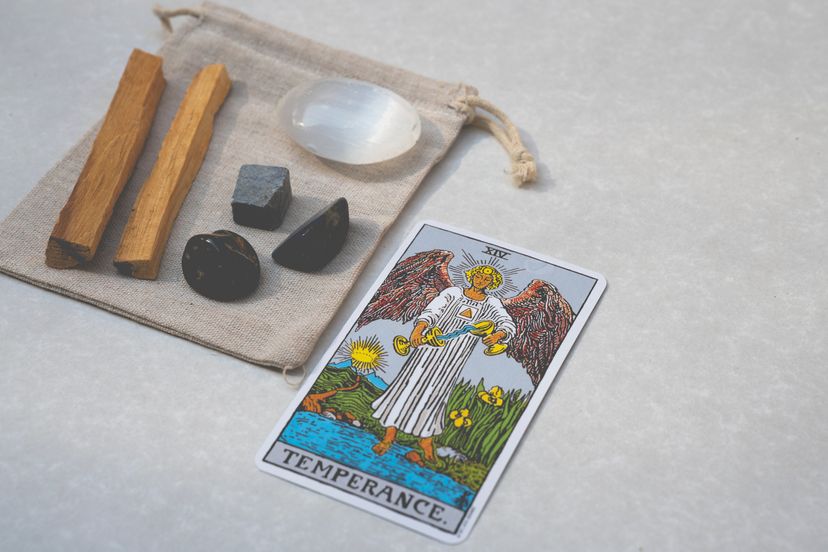 Are you seeking balance and harmony in your life? Look no further than the Temperance tarot card meaning, a powerful guide to achieving equilibrium in all aspects of your existence. In this blog post, we will delve into the core meaning and symbolism of this Major Arcana card, explore its upright and reversed interpretations, and uncover the potential meanings of important card combinations. So, let's embark on this enlightening journey together, and rediscover the power of balance!
Short Summary
The Temperance Tarot card encourages balance, moderation and harmony in life.

It symbolizes the process of alchemy and striving for equilibrium between male/female energies & with the world around us.

Practicing activities such as meditation, mindfulness, journaling can help cultivate a sense of balance suggested by this card.