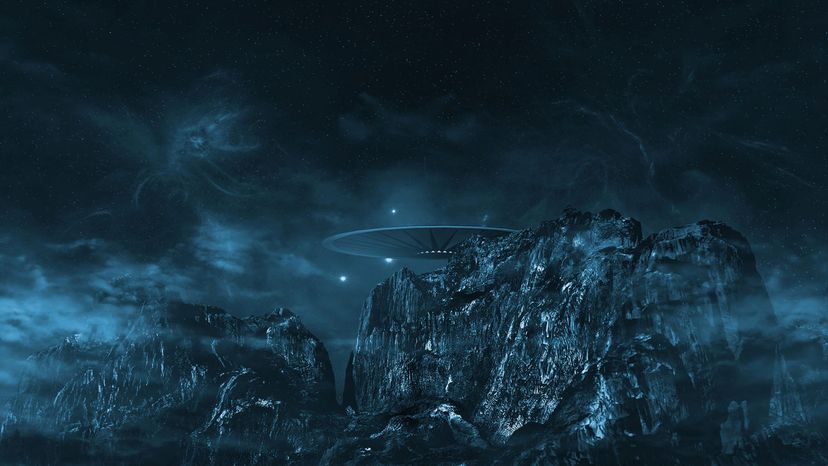 Nick Pope was a career civil servant with the U.K. Ministry of Defence (MoD) when he got an odd assignment. It was 1991, two years before the premier episode of "The X-Files," but Pope was about to take on a job that would earn him the nickname "the real Fox Mulder." He was to investigate each and every UFO sighting reported to the British government.
More than 25 years later, Pope is one of the world's leading UFO experts and a fixture at UFO conferences like Contact in the Desert and the International UFO Congress, where he lectures on government-sponsored UFO investigations, conspiracy theories and the disclosure of classified government documents. But he wasn't always a UFO-head.
"I really started from a baseline of zero," says Pope, explaining that his four-year assignment to the "UFO desk" at MoD was one of many different posts at the agency, and was not based on any prior knowledge or personal interest in UFOs.
His office received between 200 and 300 sighting reports a year. His job was to call up witnesses, gather as much information as possible about the appearance of the mystery objects, as well as the precise locations and times of the sightings, and then get to work checking those facts against "the usual suspects."
In 95 percent of cases, there was a simple earthly explanation for what the witnesses had seen -- maybe aircraft lights or weather balloons. But even in those rare cases where a sighting couldn't be rationally explained, Pope's job was to downplay its significance to the public, the media and British lawmakers. The message: "Move along, folks. Nothing to see here."
Pope felt it was his duty to read everything he could get his hands on about the history of UFO sightings and leading theories about their origins, including fanciful conspiracies. After he left the UFO desk in 1994, but while still at the MoD, he co-authored a book with some of the key witnesses in the Rendelsham Forest incident, known as England's Roswell.
The success of the book led to calls from TV and movie producers looking for insight from a real UFO investigator. Pope retired from the MoD and moved to America in 2012 to become a full-time UFO expert. In addition to writing and lecturing at conferences, he's a popular talking head on TV shows like "Ancient Aliens."
Pope would not call himself a ufologist, rather a UFO investigator. He admits that he came about his UFO expertise in an unconventional way. Most of his fellow UFO panelists, authors and TV commentators were either inspired by their own life-altering UFO sighting or drawn to the topic as lifelong fans of the paranormal.
"I'm an awkward fit at some of these [UFO] events, I have to say," Pope admits. "Some people, I suspect, think that I'm the bad guy, and I've heard a lot of people in the conspiracy theory community say that I'm still secretly working for the government, that I'm part of some disinformation campaign or whatever the theory is."