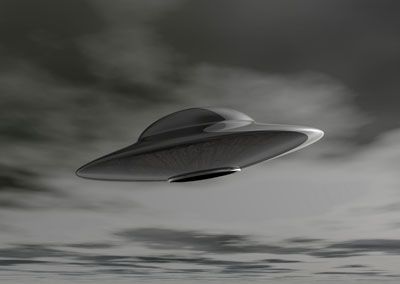 This UFO has a triangular shape. Check out a picture of a UFO flying above a city next.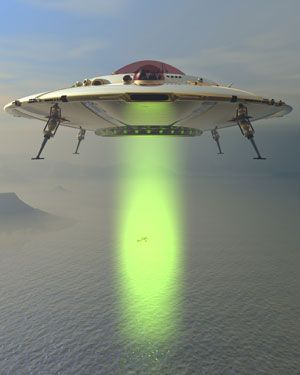 Stories of flying saucers abducting planes have existed since the dawn of flight. Check out a picture of a fake UFO on the next page.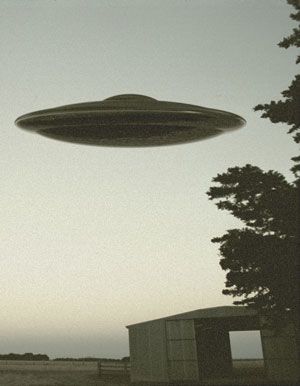 Many UFO pictures are nothing more than clever camera tricks, such as this picture. Check out vintage UFO pictures next.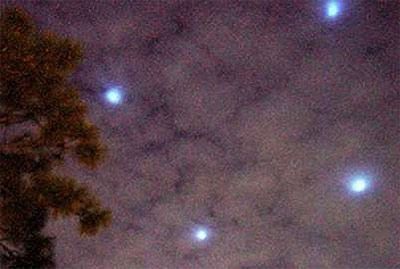 UFO sightings are often associated with alien abductions, crop circles and other strange phenomena. You can see a famous UFO picture on the next page.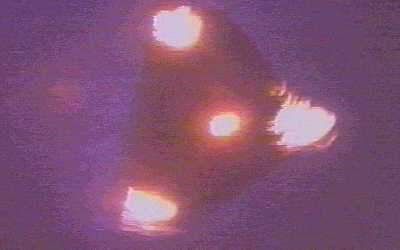 UFOs, first defined by the Air Force as any unidentified flying object, have since become synonymous with alien spacecraft. Learn about UFOs and UFO sightings.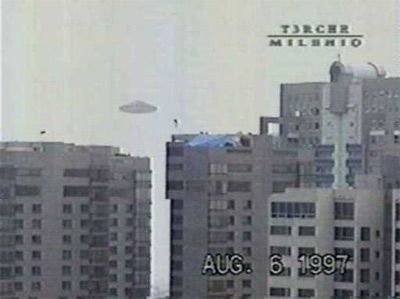 This image depicts a UFO hovering above a city. Check out a picture of a UFO at night next.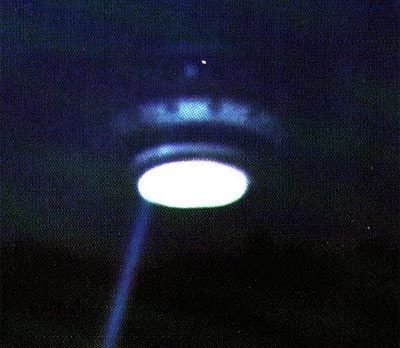 A picture of a large UFO. Check out a picture of a classic flying saucer on the next page.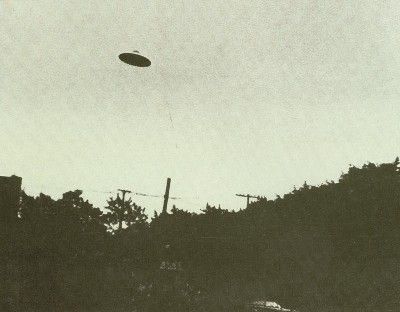 This photograph first appeared in the Paterson Morning Call on August 1. The photograph has never been investigated, so no conclusions about its authenticity can be reached. Check out a picture from a UFO sighting in Norway next.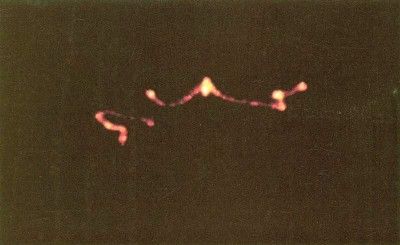 Between 1981 and 1986 mysterious lights in Norway's remote Hessdalen Valley, alternately hovering or streaking at incredible speeds, puzzled residents as well as scientists and ufologists who came to investigate. Check out an image of UFOs flying above the Washington D.C. next.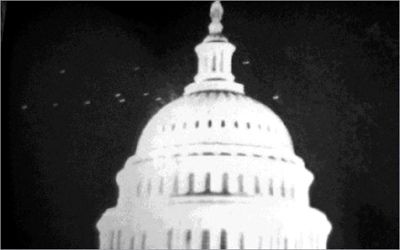 UFOs hover above the U.S. Capitol. Check out a picture of a UFO in Brazil next.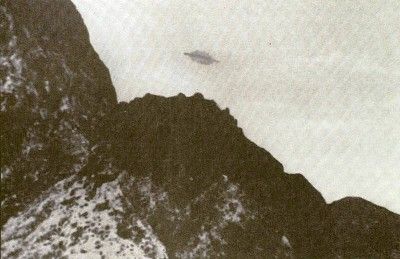 On January 6, 1958, from the deck of the Brazilian Navy ship Almirante Saldanha, Almiro Barauna took four remarkable photographs of a Saturn-shaped UFO as it passed over Trindade Island off the coast of Bahia, Brazil. Check out a picture of the "Lubbock lights" next.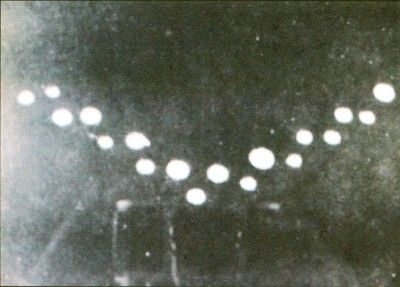 The "Lubbock lights"-a classic example of Hynek's UFO category of nocturnal lights. Other witnesses saw the same V-shaped formation of lights as photographer Carl Hart, Jr., who took this and four additional pictures. Find out where the most UFO sightings in the United States take place next.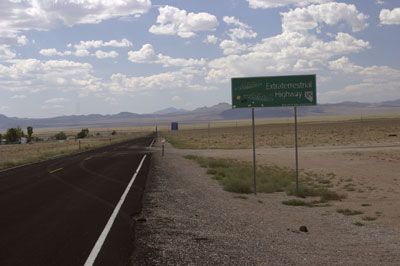 ET Highway also known as SR 375 in Nevada, just east of Area 51. Learn more about Area 51 on the next page.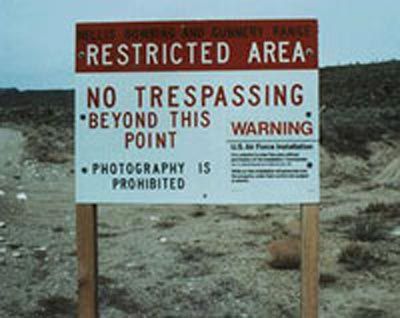 Area 51 is the most famous secret military installation in the world. Learn about more Area 51 sightings next.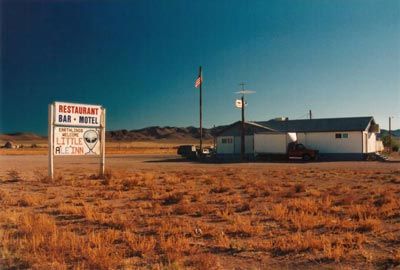 Rachel is the name of a small town that borders the Area 51 testing facility. Check out pictures of planes that have been mistaken for UFOs on the next page.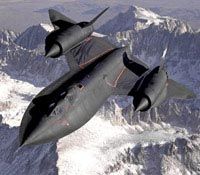 The SR-71 Blackbird was commonly mistake as a UFO when it was first built. Check out a picture of another prototype plane next.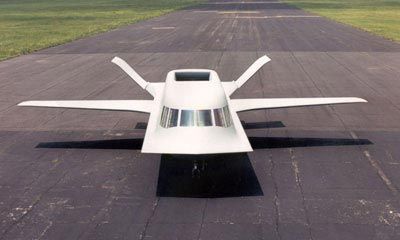 Experimental planes are commonly mistaken for UFOs. To learn more about UFOs and Aliens check out How UFOs Work.