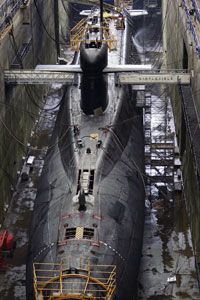 Submarines are built in a dry dock just like other seagoing vessels. However, this bird's-eye view of a French submarine shows how different it is from a vessel that rides on the top of the water. See a completed submarine, next.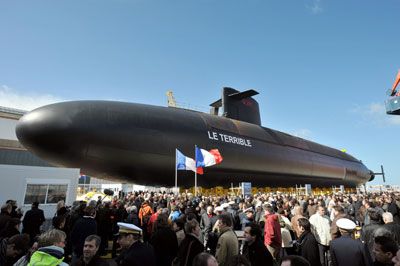 The French submarine Le Terrible is inaugurated on March 21, 2008, in Cherbourg, France. Le Terrible was developed entirely through computer-assisted design and will begin service in 2010. Next, see the first nuclear-powered submarine.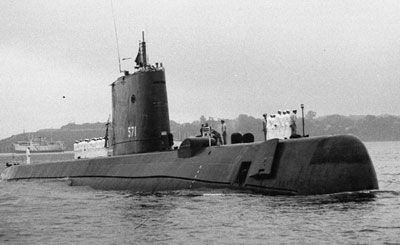 The USS Nautilus, the first nuclear-powered submarine, is welcomed home from a voyage in the 1950s. Nuclear power technology has allowed submarines to run longer without refueling, thus increasing their versatility. What propels a sub through the water? Find out next.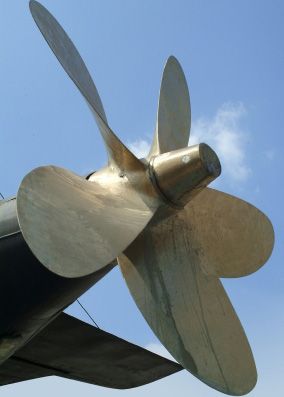 A propeller, such as this one, helps to push a submarine through the water. Advances in propulsion technology have made these massive blades, or screws, quieter and more efficient. Next, see a sub docked in a snowy port.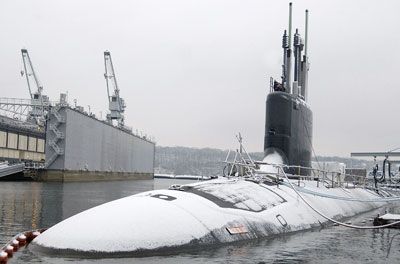 The U.S. Navy has many vessels in its fleet, but the submarine is by far one of the most stealthy weapons in its arsenal. Let's get warm and go inside a submarine, next.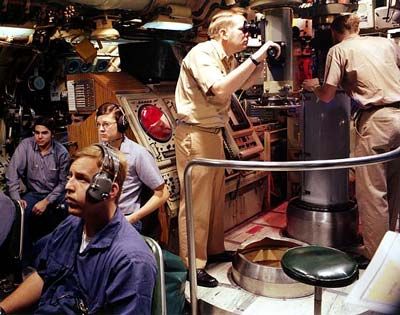 This area of a submarine is the heart of the ship, where the captain and his crew operate the vessel. As you can see, the captain is using a periscope to survey what's topside before surfacing. Next, see how a sub maneuvers through the ocean depths.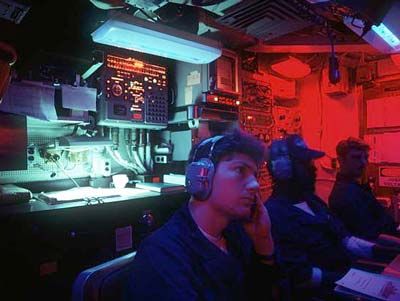 Submarines use sonar to navigate through the ocean. Sonar relies on sound waves to acoustically locate objects, targets and hazards in the sea. Next, see a close-up of a sonar station in a submarine.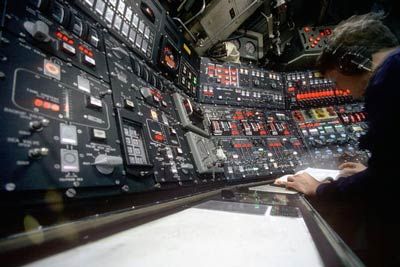 Submarines use active and passive sonar to communicate and navigate. Passive sonar is the act of listening for sounds coming from a vessel, and active sonar refers to the practice of emitting sound wave pulses and listening for the echoes. See the main weapon of a sub, next.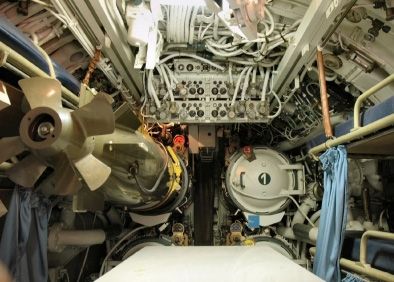 Torpedoes are the primary weapon that a submarine will use to sink a target. Torpedoes can also serve as a defense mechanism against other subs. Can you exit a submarine only when it is at the surface? Find out next.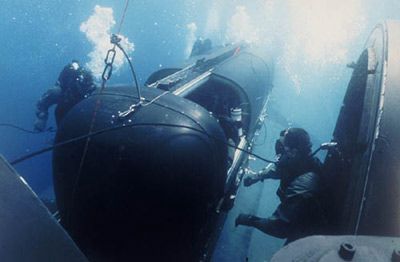 These Navy SEALS are deploying a smaller, more tactical submarine after exiting through special pressurized compartments. Next, see what happens to a submarine after it has served proudly.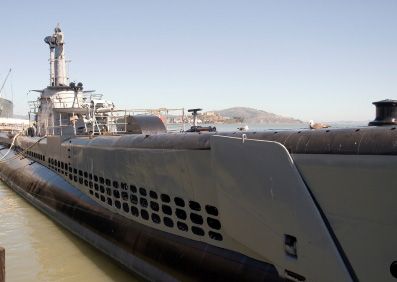 This World World II era submarine has been decommissioned and is being used as a floating museum. Subs were pivotal in the Allied victory over Germany and Japan during World War II. Are submarines only used by the military? Find out next.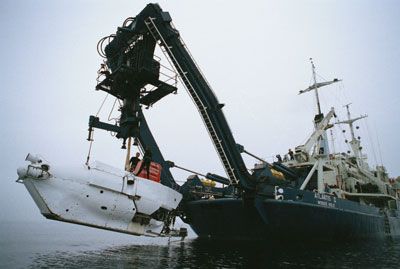 Scientists and oceanic explorers use research submersibles to navigate the sea's depths. Smaller and more nimble, these subs can go where larger ones can't. See what a two-man submarine looks like, next.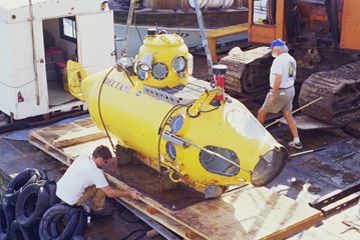 This two-man Delta submarine is being prepared to be lowered into the sea for research purposes. Scientists will use these submersibles to study various aspects of the ocean. Check out a submarine for tourists, next.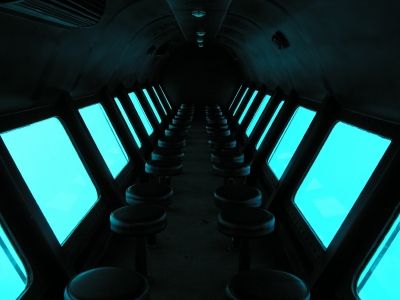 Tourists can explore the ocean in relative comfort from a submarine like this one, built specifically to take people on tours of coral reefs. Next, see how a sub can have you swimming with the fish.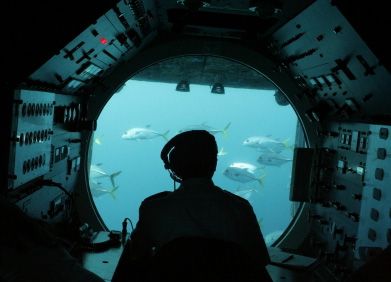 This explorer has a front-row seat to view the sea life as it passes by his submarine window. The thick glass and pressurized hulls of submersibles allow people to traverse the ocean's depths. To learn more about submarines, visit the military channel.