Comets Can Break Apart
As comets pass through the inner solar system, they can be broken into pieces by Jupiter's gravity. Comet Shoemaker-Levy 9 was broken into 20 pieces, each of which collided with Jupiter in one of the most spectacular examples of interplanetary impacts in recorded history.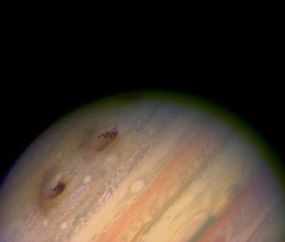 Recently, comet LINEAR was also broken into fragments by the sun's gravity as it passed the sun.