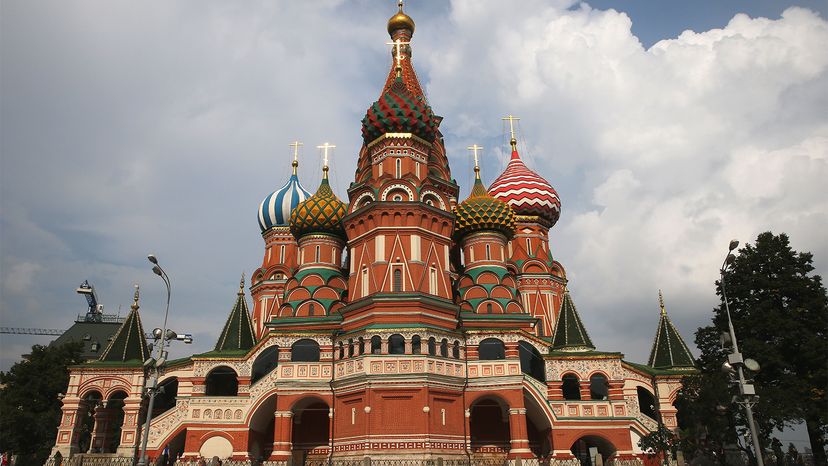 Here's the thing about St. Basil's Cathedral in Moscow, Russia: It looks like something you'd see at Disney World. It's colorful and whimsical and impractical — everything a life-size model of a fairytale building should be. But St. Basil's wasn't built in the 1970s out of steel-reinforced concrete like Cinderella's Castle — it was constructed almost 460 years ago out of a trendy new (at the time) material called fired bricks, covering a timber frame. And it wasn't commissioned by an entertainment mogul, but by a bona fide evil king, bent on world domination.
It looks great, though, doesn't it?
St. Basil's Cathedral was first commissioned in the mid-1550s by Ivan IV, or Ivan the Terrible — the first tsar of Russia — who was a really unlikable guy. He was reputed to be mentally unstable, domineering, paranoid and vengeful; rumor has it, he beat his pregnant daughter-in-law for dressing in a way he found inappropriate, and when her husband (Ivan's eldest son and heir) confronted his father after she miscarried as a result of the beating, Ivan the Terrible killed him.