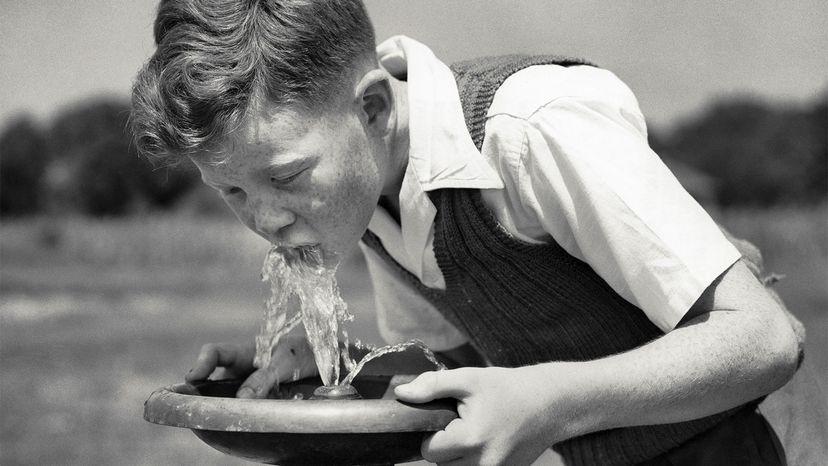 Back in the 2000s, James Salzman, a professor of environmental law at UCLA, was explaining to a classroom full of students that the public water supply was safer than it had ever been, when he noticed something odd. Instead of relying on one of the building's drinking fountains, half of the class had brought bottled water with them.
Since then, things haven't changed. "Sales of bottled water now exceed sales of soft drinks," notes Salzman, author of the book, "Drinking Water: A History."
We're in an age when many Americans choose to pay to obtain hydration from a single-use, disposable plastic bottle, instead of relying upon drinking fountains, a technology for delivering water to thirsty people that's been around for centuries. It's a technology that is seen as so important for health that the International Plumbing Code calls for having one fountain for every 100 occupants in schools and office buildings.
While the drinking fountain hasn't vanished from the built environment by any means — many places still have regulations requiring them in buildings, experts note — their future seems unsure. But if you've ever searched for a drinking fountain in a big-box store or shopping mall and finally located one tucked in some obscure corner, it may feel otherwise. Some view them as an anachronism. A recent opinion article in an architectural magazine bore the headline: "Do we need the commercial office drinking fountain?"
While nobody is really sure exactly how many drinking fountains there are in public and private buildings and outdoor areas in the U.S., "There are certainly fewer than there used to be," says Peter H. Gleick in an email. He's the co-founder and president emeritus of the Pacific Institute, and author of the book "Bottled and Sold: The Story Behind Our Obsession with Bottled Water."
But while drinking fountains might seem as if they're going the way of the telephone booth, there also are signs that they are making a comeback, thanks to concerns about the environmental impact of disposable plastic bottles.