There's a lot of buzz these days about cryptocurrencies, a sort of private-sector digital version of money that's protected from theft by cryptography and counted through blockchain technology, which creates a multitude of digital ledgers on computers scattered far and wide.
In addition to being used to buy things, cryptocurrencies can be bought or sold by investors. In April, 2021, according to CNBC, the global market for cryptocurrencies grew to over $2 trillion for the first time ever, with bitcoin, the biggest digital asset, accounting for more than 50 percent of that value.
But scientists and others worry that bitcoin and other cryptocurrencies might pose a danger to the planet. That's because their blockchains require computers all over the planet to solve complex equations in order to verify transactions. That practice, called mining, can be lucrative, because the people who do it earn bitcoins as a reward, as we explain in more detail here onhow to mine dogecoin.
The problem, critics say, is that all those calculations needed to solve the equations for mining cumulatively consume large amounts of electricity. Bitcoin already uses 149.63 terawatt hours annually, more than entire countries such as Malaysia and Sweden, according to the Cambridge Bitcoin Electricity Consumption Index. Microsoft co-founder and global philanthropist Bill Gates recently told journalist Andrew Ross Sorkin that bitcoin "uses more energy per transaction than any other method known to mankind."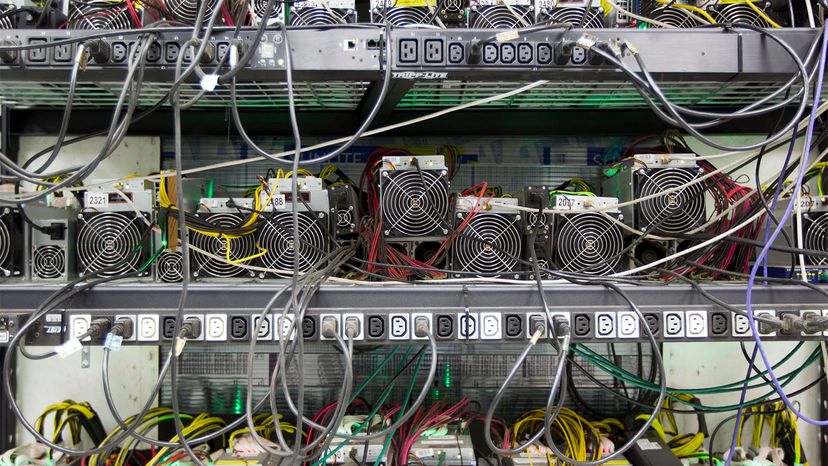 It's difficult to determine exactly how much of that electricity is generated by burning coal and gas, whose emissions contribute to climate change. But since nearly two-thirds of the world's total electricity is produced by plants that use fossil fuels, it's not hard to imagine how some cryptocurrencies increasingly could contribute to climate change. A study published in the journal Nature Climate in 2018 concluded that the growth of bitcoin could produce enough emissions by itself to raise global temperatures by 3.6 degrees Fahrenheit (2 degrees Celsius) as soon as 2033. (Other researchers have argued that this projection overestimates the problem.)