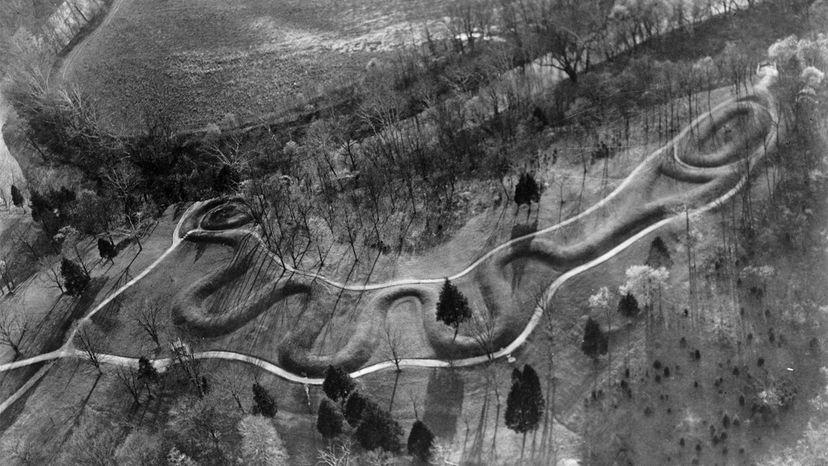 Imagine you're living in ancient times in what is now Ohio. One day you and your friends decide: Let's make a 1,376-foot-long (419-meter-long) snake sculpture on the edge of this meteorite crater over here!
If only we had a time machine to ask you what possessed you and your people to make such a thing. But that's why we have archaeologists.
Serpent Mound, Ohio, located in southwestern Ohio, is a giant earthen mound — the largest serpent effigy in the world. Learn more about this archaeological mystery.