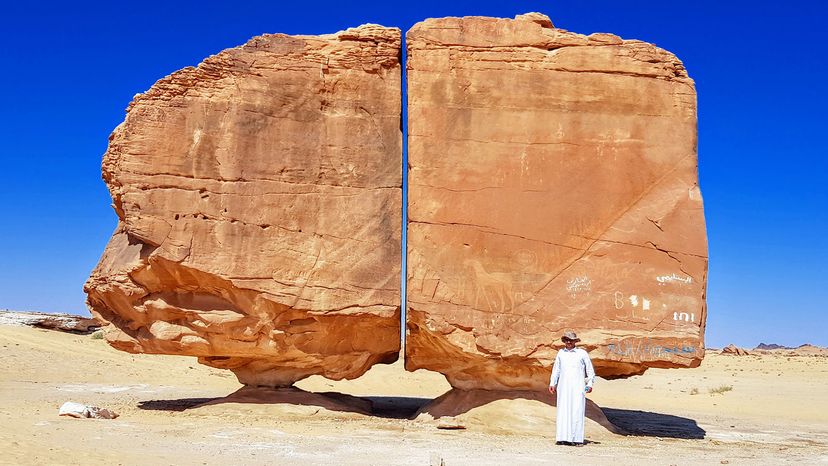 Theories abound about the origin of the Al Naslaa rock formation, but the genesis of this massive geological phenomenon is likely to remain a mystery.
Located in Saudi Arabia's Tayma Oasis — the site of Saudi Arabia's oldest human settlement — Al Naslaa is comprised of twin sandstone rocks, balanced atop naturally formed pedestals — with a smooth gap running vertically between them, so precise it looks as if it was carved with a laser beam.
Scientists can't explain exactly how the 4,000-year-old geological formation was split down the middle, but the side-by-side boulders — each 20 feet (6 meters) tall — have the additional lure of visible petroglyphs that are thousands of years old. One of the most notable glyphs carved into the sandstone is an image of a person leading a horse that resembles an Arabian, one of the world's oldest horse breeds still in existence whose origins can be traced to Saudi Arabia in the seventh century, well before Al Naslaa was carved by human hands.