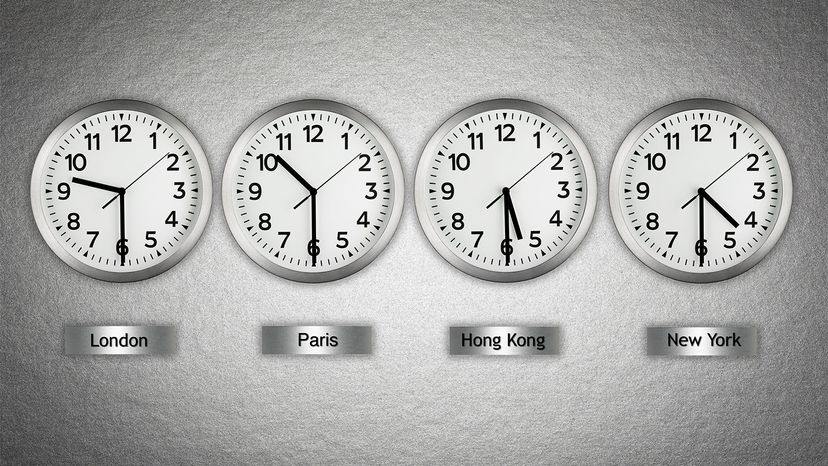 If you travel, you know how much of an inconvenience it is to have to remember to adjust your watch and the clock on your laptop computer to reflect the local time at your destination, and then remember to switch it back when you return. Or maybe you've missed an appointment for a telephone conference with somebody in a distant city, because you forgot that 9:00 a.m. in Chicago is 7:00 a.m. in Los Angeles, and 10:00 a.m. in New York City. Either way, time zones, which are supposed to keep our clocks consistent with solar time wherever we are on the planet, can really be a pain when you're traveling across multiple time zones or communicating with someone who's in a distant place.
It's strange to think that time zones were invented as a way of reducing confusion rather than causing it. Since solar time varies as you move even a short distance from one spot to another across the planet, for most of human history, the time of day varied everywhere.
"Time was only measured by placement of the sun, so the sundial dictated what time it was," explains Steve Hanke, a professor of applied economics at Johns Hopkins University in Baltimore. Noon in London, for example, came 10 minutes earlier than noon in Bristol, 120 miles (193 kilometers) to the west. Even after people started using mechanical clocks in Europe in the 1300s, the inconsistencies persisted.