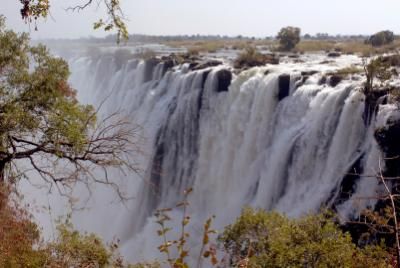 Victoria Falls in Zambia are some of the world's largest. Check out the following pages for more pictures of waterfalls.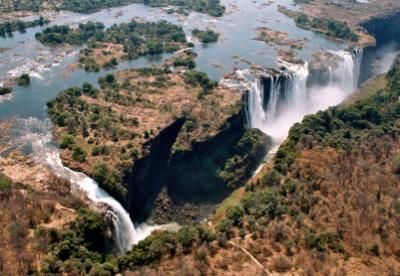 ©iStockphoto.com/Poula Hansen
Here we have a bird's-eye view of Victoria Falls, which is located on the Zambezi River on the Zambia-Zimbabwe border.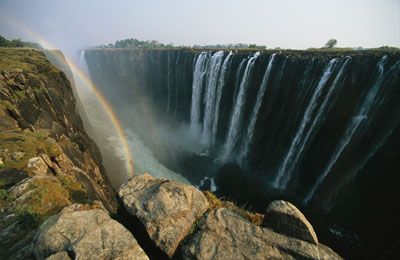 Michael Lewis/National Geographic/Getty Images
Gallons upon gallons of water rush over Victoria Falls. We'll visit one of North America's most famous waterfalls next.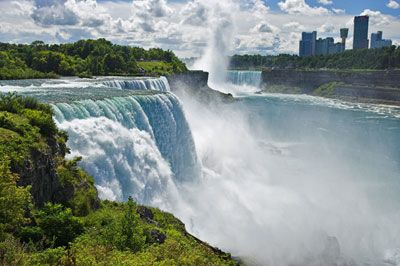 Darwin Wiggett/Getty Images
That's American Falls in New York. It's actually part of Niagara Falls, a little old waterfall you may have heard of. Check out a picture of the Canadian falls on the next page.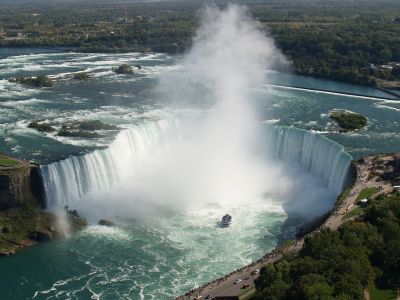 ©iStockphoto.com/Erik Smits
The Maid of the Mist sightseeing boat enters the Canadian portion of Niagara Falls. Want to see what Niagara Falls looks like in the winter? Check it out next.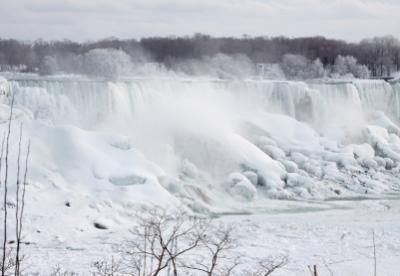 ©iStockphoto.com/Klaas Lingbeek- van Kranen
That wintry scene is American Falls at Niagara Falls viewed from the Canadian side. We'll keep it cold on the next page, too.
©iStockphoto.com/Fesus Robert
Just looking at that picture of a waterfall and its icicles during winter makes us chilly. More frigid, watery scenes next.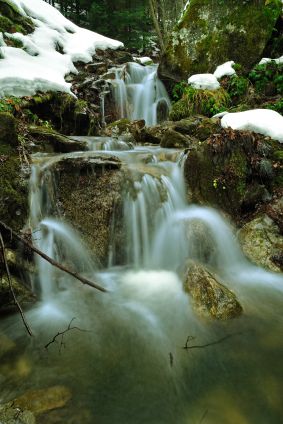 Not all is snowy at this small waterfall during the winter. Check out a picture of Georgia's highest waterfall on the next page.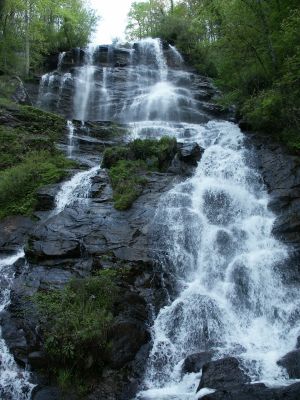 ©iStockphoto.com/Miles Morrison
Amicalola Falls stand the tallest in the state of Georgia. Head to the next page to see one of Delaware's finest.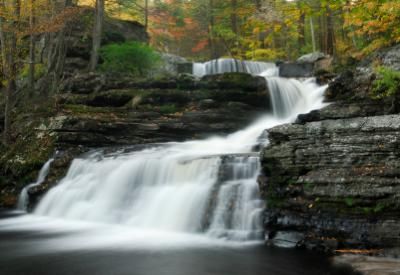 ©iStockphoto.com/Aimin Tang
A waterfall cascades at Delaware Water Gap National Recreation Area in mid-autumn. Next, we're bound for Hawaii.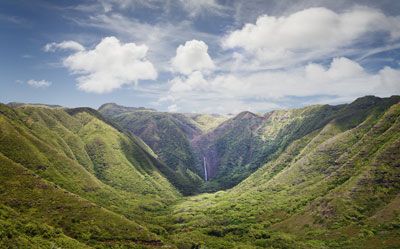 Here's Hawaii's Molokai Island, home of Olo'upena Falls. Next up: Meet Yosemite's famous waterfall.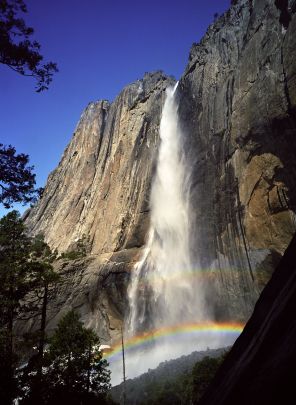 ©iStockphoto.com/Daniel Stein
A rainbow livens things up at the base of Yosemite Falls in Yosemite National Park. Find out the best time to visit this geological wonder next.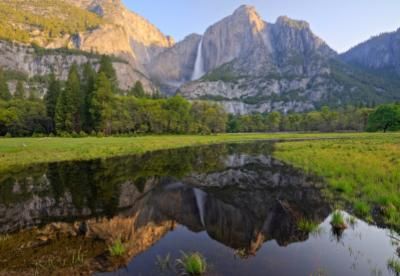 Pictured is a reflection of Upper Yosemite Falls in spring, which is the best time to visit these falls, thanks to all the melting snow, according to the U.S. National Park Service. Ready to travel to Oregon?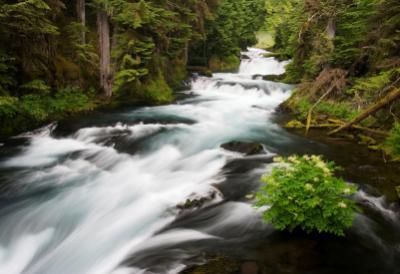 A series of waterfalls stairsteps along the Mackenzie River in Oregon's Willamette National Forest, Oregon. We have another Oregon treasure next.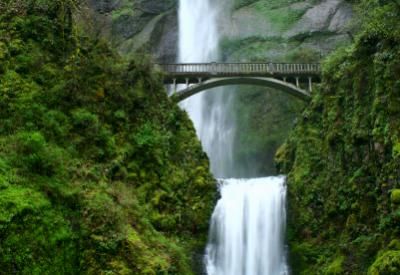 ©iStockphoto.com/Lindsay Noechel
That picture of Oregon's Multnomah Falls is enough to take our breath away.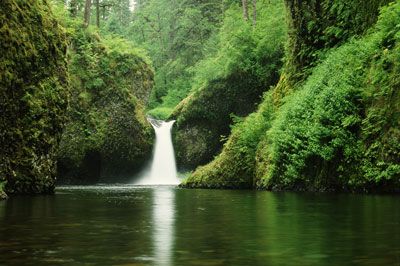 Steve Satushek/Getty Images
Here's Punchbowl Falls at Eagle Creek, Ore. A punchbowl waterfall occurs when water from a wider river squeezes through a narrower area and out into a plunge pool. Explore another type of waterfall on the next page.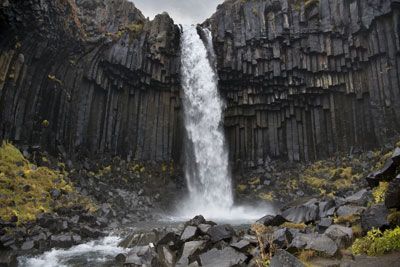 What you see here is a cataract waterfall, or one with larger, more powerful volumes of water that's typically accompanied by rapids. On the next few pages, we'll check out more waterfalls around the globe.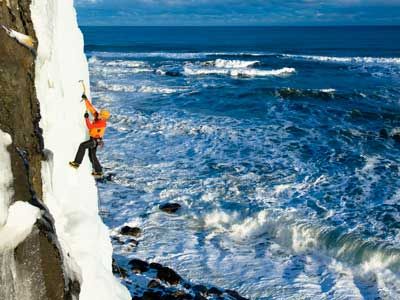 Hermann Erber/Getty Images
An ice climber scales a waterfall above the ocean in Kaldakinn, Iceland. Next, see Brazil's most famous falls.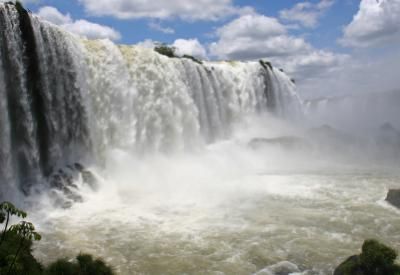 Meet Brazil's Iguazu Falls. Get a panoramic view of these stunning falls next.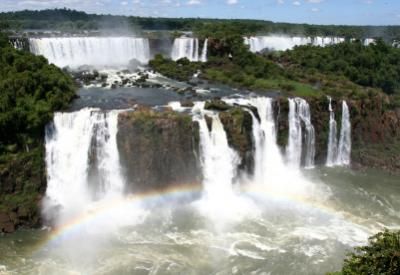 A panoramic view of Iguazu Falls really gives you an idea of how big this beauty is.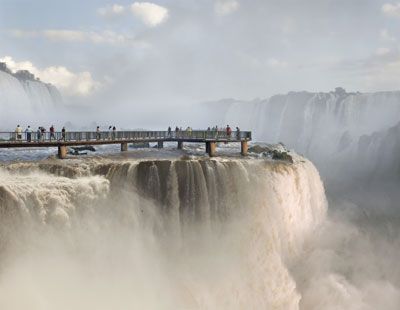 Andre Lichtenberg/Getty Images
Here, brave tourists at Iguazu Falls in Brazil can walk out on a metal platform to see the view. Next, we're zipping over to a famous Jamaican waterfall.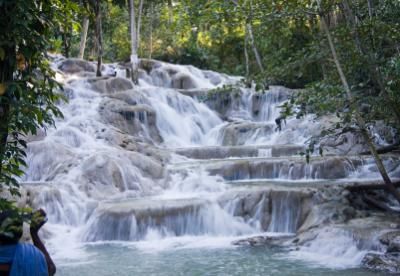 ©iStockphoto.com/Michael Mattner
The Ocho Rios waterfalls in Jamaica splash along the countryside. Meet one of Turkey's fantastic falls next.
©iStockphoto.com/Serdar Yagci
That's Guney Falls in Denizli, Turkey. One of France's finest is up next.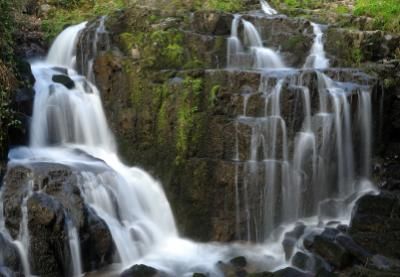 ©iStockphoto.com/Christoph Achenbach
What you see is a cascading waterfall in Mortain (Normandy, France). On the next page, you'll finally meet the world's tallest waterfall.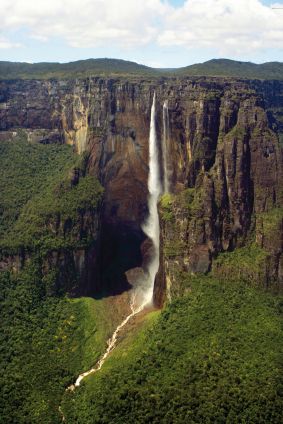 ©iStockphoto.com/Birgit Prentner
Angel Falls in Venezuela takes the cake as the highest waterfall in the world. Learn more about some of the world's highest waterfalls.