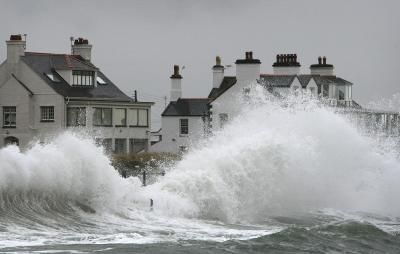 The ocean plays a powerful role in shaping the Earth. Its currents can have a major effect on the weather. Check out more ocean current pictures in this collection.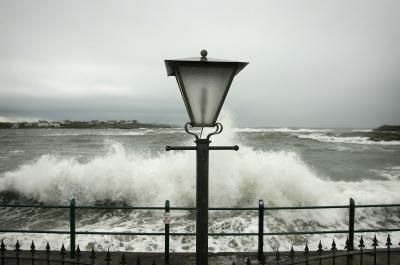 Ocean currents can be driven by tides or differences in water density. You can see another picture of the waves currents can generate on the next page.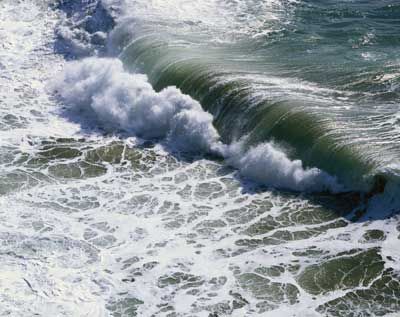 Large waves like this one often generate powerful ocean currents. Next, you can see how the moon affects ocean currents.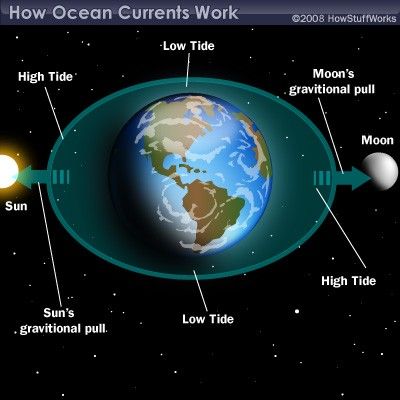 The gravitational pull of the moon usually creates two high tide and two low tide currents each day. What is the global conveyor belt? Find out on the next page.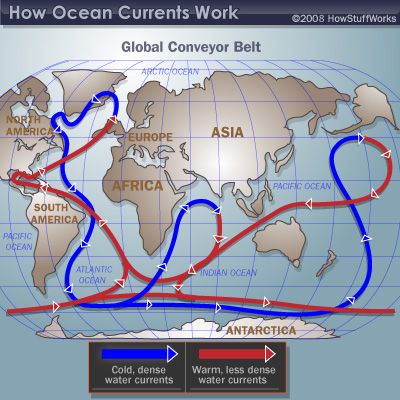 The global conveyor belt starts out near the North Pole and then works its way south, traveling through all of the world's oceans before circling back. Find out where the wind affects currents next.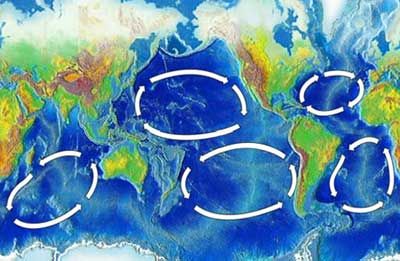 Circular wind patterns create five major gyres, or vortices, at the ocean's surface.