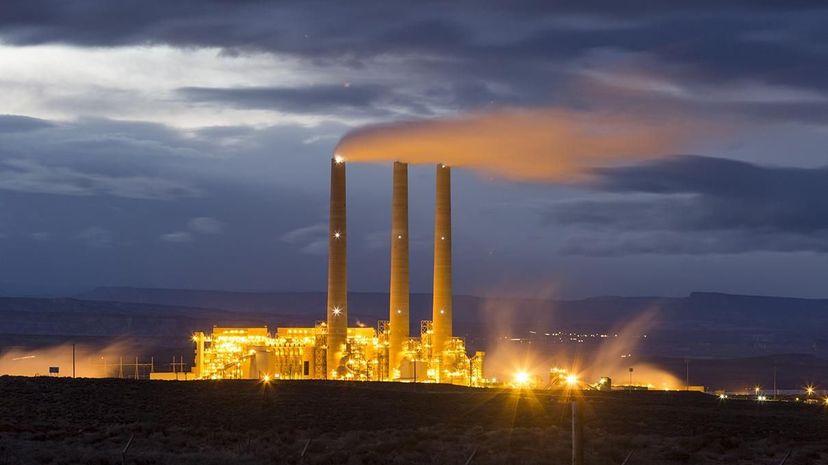 The largest coal-fired power plant in the western United States might be offline by the end of 2019, decades ahead of schedule.
The Navajo Generating Station (NGS), located in the LeChee chapter of the Navajo Nation, near Page, Arizona, supplies coal-fired electricity to Arizona and Nevada. It also nearly single-handedly pumps water through the Central Arizona Project (CAP), a 336-mile (541-kilometer) aqueduct system that carries water uphill from a lake in northwest Arizona to central and southern cities like Phoenix and Tucson.
The plant's consortium of owners originally announced in January 2017 that it may not renew its lease when it expired in 2019. If they'd gone that route, they would have had to start dismantling the plant by the end of 2017. However, the owners updated their plans in November 2017, announcing instead that the plant will continue operating through 2019.
"The owners made the difficult decision in February to end their participation in NGS when the current lease term ends in 2019 after it became clear that current and forecasted low natural gas prices had made coal generation there uneconomical," according to a press release.
Could that change, again, depending on what happens regarding the Trump administration's proposed overhaul of federal pollution restrictions on coal-burning power plants like NGS? The new plan — dubbed the Affordable Clean Energy rule — would effectively erase the pollution controls on coal-fired power plants put into place by the Obama administration and the Clean Power Plan. One of the Affordable Clean Energy rule's most significant changes would allow states to decide how much to cut emissions while restricting other things states can do to promote efficiency at coal plants.