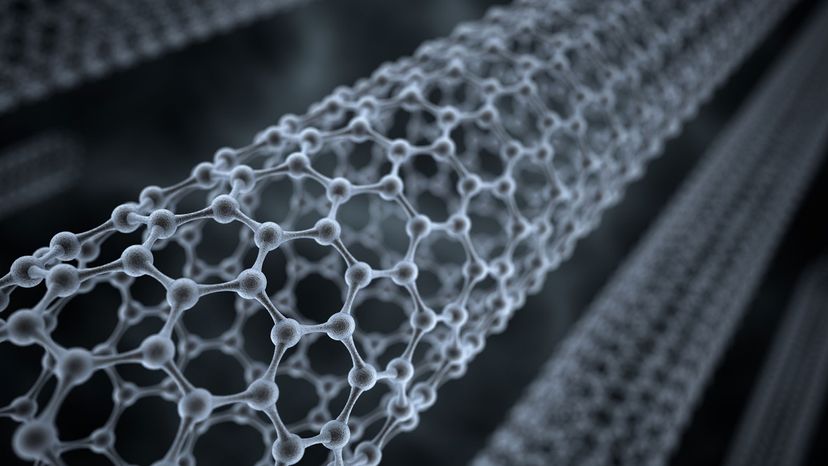 In 2004, two scientists at the University of Manchester conducted a deceptively simple experiment with potentially world-changing consequences. The researchers, Andre Geim and Konstantin Novoselov, were playing around with graphite, the stuff in the tip of your pencil. Graphite is made of super-thin sheets of pure carbon stacked on top of each other. Geim and Novoselov wanted to see if they could isolate a single sheet of graphite, an impossibly thin layer of carbon measuring just one atom thick.
So, they grabbed a roll of sticky tape. Yes, the same transparent tape in the plastic applicator that you keep in your junk drawer. Here's how Geim described his technique, as reported by the BBC.
"You put [sticky tape] on graphite or mica and peel the top layer. There are flakes of graphite that come off on your tape. Then you fold the tape in half and stick it to the flakes on top and split them again. And you repeat this procedure 10 or 20 times. Each time, the flakes split into thinner and thinner flakes. At the end you're left with very thin flakes attached to your tape. You dissolve the tape and everything goes into solution."
The sticky-tape method worked! By isolating a single-layer sheet of carbon, Geim and Novoselov were credited with discovering a brand-new material called graphene that's now believed to be the strongest, lightest and most electrically conductive substance on Earth.
In 2010, Geim and Novoselov shared the Nobel Prize in physics for discovering graphene, and researchers around the world began clamoring for ways to use this remarkable "supermaterial" to build more powerful and longer-lasting batteries, faster microchips, flexible circuitry, implantable biosensors and more. A decade later, graphene has yet to deliver on its much-hyped promises, but insiders are confident that we'll finally be seeing smartphones, electric cars and sensors using graphene-based technology in the next few years.