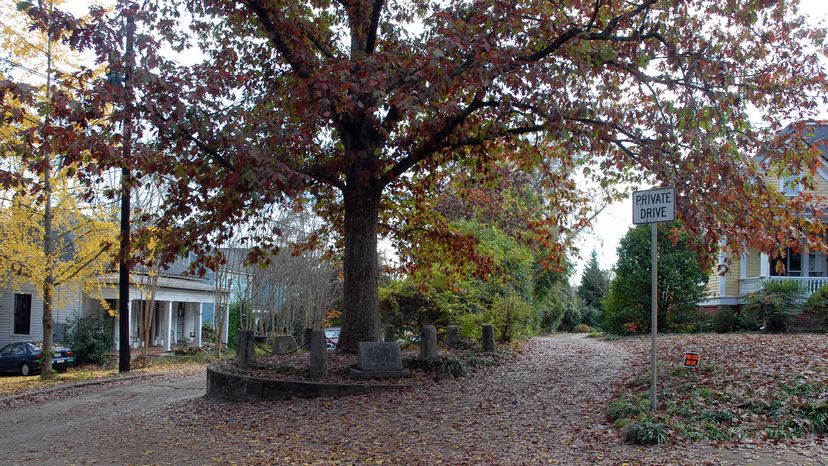 Every fun college town has its legends, its quirky characters, its campy traditions and its unique histories. Athens, Georgia, the small town east of Atlanta, and home to the University of Georgia, is no exception. Herschel Walker, one of the greatest athletes of our time, won the Heisman Trophy in the early '80s while playing for the Bulldogs. Music legends REM and The B-52s (and many other influential bands) walked the grounds there.
The school promotes its traditions — among them, that students can't walk beneath UGA's famous Arch until they've graduated. The city also displays a double-barreled cannon from the Civil War era, which sounds incredibly destructive but was actually considered an engineering failure.
Athens also has something that no other college has: The Tree That Owns Itself. The town is home to a white oak that also has a special claim as a precursor to animal and environmental rights movements.