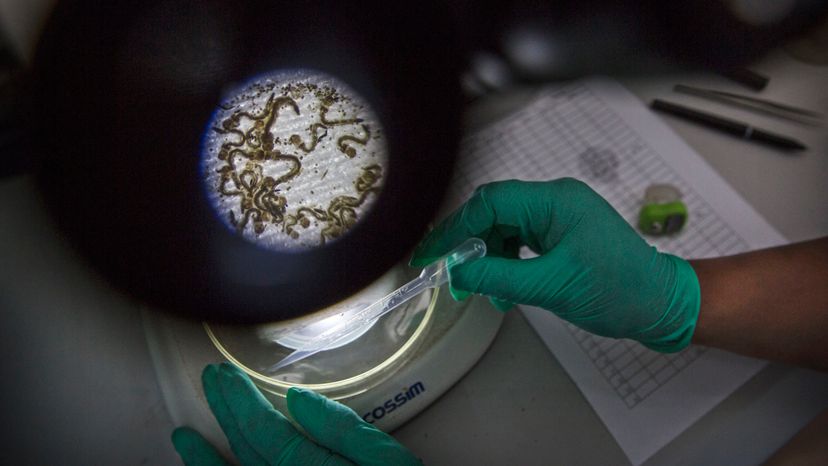 People hate germs. Just look at the hand sanitizer industry, where business is booming. Companies sold $2.4 billion worth of the on-the-go cleaning liquid in 2017. The market for Purell and other similar cleaning agents is expected to jump to $5.5 billion by 2024. Sanitizer dispensers are popping up just about anywhere someone might touch something that gives them a case of the heebie jeebies about catching a cold (or worse), from doctors' offices and elementary schools to public bathrooms.
The truth is that not all germs are bad. Many forms of bacteria, for example, are important for gut health. Some doctors also say that kids should be exposed to certain germs at a certain age to help build immunity.
A Rutgers University–New Brunswick-led team of researchers is even calling for a "germ bank," where microbes can be stored out of harm's way and possibly used to ward off disease in the future. The vault (its official name is Microbiota Vault) would be used to preserve microbes particularly at risk of being wiped off the planet as areas like South America and Africa become more developed.
"We're facing a growing global health crisis, which requires that we capture and preserve the diversity of the human microbiota while it still exists," said Maria Gloria Dominguez-Bello, the lead author and a professor in Rutgers-New Brunswick's Department of Biochemistry and Microbiology and Department of Anthropology, in a press release. "These microbes co-evolved with humans over hundreds of millennia. They help us digest food, strengthen our immune system and protect against invading germs. Over a handful of generations, we have seen a staggering loss in microbial diversity linked with a worldwide spike in immune and other disorders."
Microbes are already being used to treat a wide range of maladies, from rare genetic conditions to cancer. But as human resistance to certain drugs builds over time, germ bank supporters say a "Noah's Ark" of bacteria and other potentially life-saving material will help ensure that new medicines can be developed before it's too late.