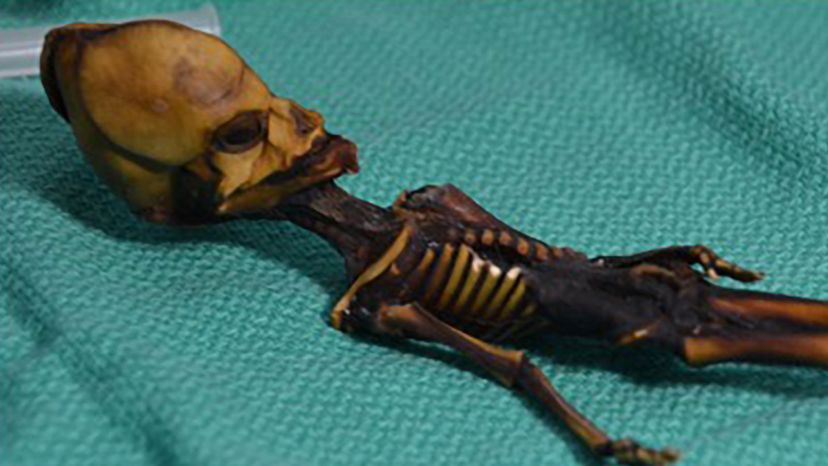 In 2003, a skeleton was removed from the Atacama Desert in northern Chile. Originally buried in the ghost town of La Noria, it's strikingly small, measuring just 6 inches, or 15 centimeters, long.
The top of the skull has a distinct conical shape. It also has fewer ribs (10 pairs) than we would normally expect to see in a human being (people generally have 24 ribs arranged in 12 pairs).
Many UFO enthusiasts around the globe assumed this was the body of a tiny little alien. Other onlookers suggested the bones might've come from a nonhuman primate. In any event, the specimen — usually called the "Atacama skeleton" or just "Ata" for short — soon became world-famous.
Then in the 2010s, genetic research proved the remains are unequivocally human, despite all rumors or claims to the contrary.
Although that debate has been settled, Ata's story raises huge ethical concerns. In all likelihood, the body was obtained and sold illegally, something that's been pointed out by multiple scientific organizations in Chile.