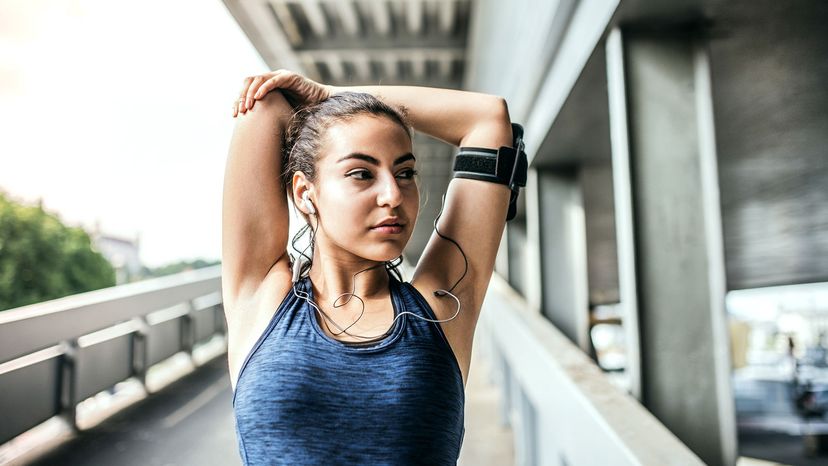 It's not uncommon to hear someone talk about getting an "endorphin rush." Sex, exercise, even hot peppers -- all sorts of things are credited for these euphoric highs. So what are endorphins, and are they really responsible for our feelings of excitement or satisfaction?
In the early 1970s, researchers were studying how the brain is affected by opiates, such as heroin or morphine. They found that opiates interact with specialized receptors in cells that are primarily massed in the brain and spinal cord. When opiates enter these receptors, they hinder or block the cell's transmission of pain signals. But why, wondered the scientists studying this phenomenon, would these specialized receptors exist in the first place? The most plausible answer was that opioid receptors exist due to the presence of an opiatelike substance produced naturally in the body.
Enter endorphins: your own private narcotic. Endorphins are neurotransmitters, chemicals that pass along signals from one neuron to the next. Neurotransmitters play a key role in the function of the central nervous system and can either prompt or suppress the further signaling of nearby neurons.
Endorphins are produced as a response to certain stimuli, especially stress, fear or pain. They originate in various parts of your body -- the pituitary gland, your spinal cord and throughout other parts of your brain and nervous system -- and interact mainly with receptors in cells found in regions of the brain responsible for blocking pain and controlling emotion.
Until recently, much of what we've learned about endorphins has been gained from monitoring endorphins in the human bloodstream and in rats' brains. It wasn't possible to measure endorphin levels in the human brain without harming the subject, so the role of endorphins in the "runner's high" and other periods of euphoria or mood change were still hotly debated. However, new imaging methods allow researchers to study the ebb and flow of endorphins as they interact with human brain cells, verifying their role in the rush that exercise -- and other triggers -- sometimes prompts.
There are at least 20 different kinds of endorphins, and one kind, beta-endorphins, are stronger than morphine and have been shown to play a part in everything from alcoholism to diabetes to aging of the brain [source: Dalayeun].
Next, we'll learn how endorphins can make us more emotional than an hour spent standing at the craps table.