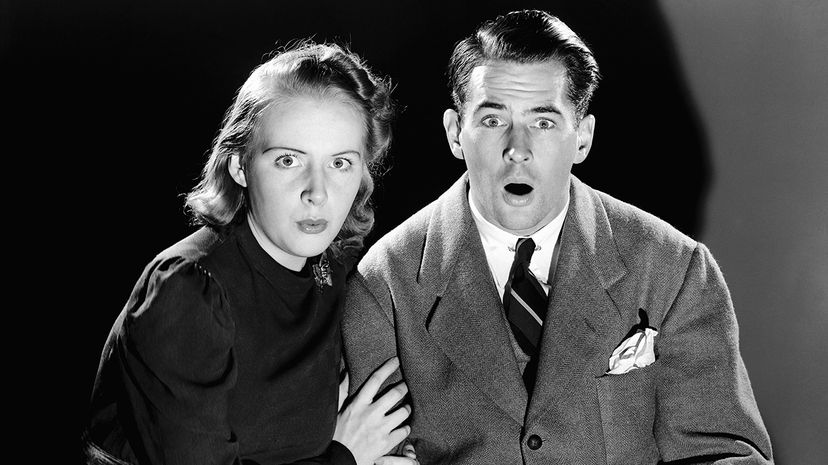 Mass shootings. An uncertain political and economic future. Nuclear war. Spiders! On the menu of "what's scary these days," there are many threats to choose from. So it begs the question: Why would anyone want more? Why do people, in fact, pay money to be scared when there's already enough frightening stuff served up daily?
But that's exactly what tons of people do. They seek out horror movies, scary books and haunted houses. They pay to consume fear. And selling fear is an increasingly profitable pursuit.
For instance, the number of horror movies released in 1996? Just seven. In 2017? Sixty-two! And that includes Stephen King's not-at-all-funny-clown-movie "It", which to date has sold more than 36 million tickets and grossed more than $320.8 million. The other top 24 horror films of 2017 (to round out the top 25 box office performers) have sold a combined 100 million tickets, and grossed more than $600 million.
But this is nothing new. Since 1960, horror movies have taken more than $13 billion of our hard-earned dollars ($24 billion when adjusted for inflation in 2017), according to the website The Numbers, which tracks movie receipts. It's big business.
And the haunted-house industry — yes, we can call it an industry now — is also capitalizing. It grossed more than $300 million in 2013. Amusement parks, another place to find heart-racing attractions that scare so many, annually serve 375 million people in North America alone.
Of course, this brand of fear served up by horror flicks, thrill rides and even haunted houses is a specific — and in fact different — form of fear than what someone feels or deals with if they're mugged, shot at or chased by wild boars. And that's where the answer to the question — why we do this to ourselves? — lies.