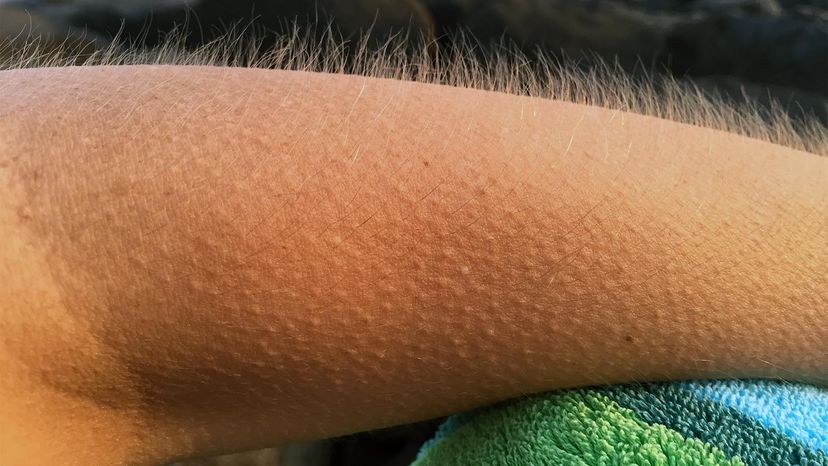 Goosebumps, chills, heebie-jeebies — whatever you call them — are an oddly pleasant sensation that most of us experience when cold, overcome with emotion or are sexually aroused. They cause small puckers to form on our flesh (reminiscent of a plucked goose) and send chills down our spines.
But have you ever stopped to wonder why you get goosebumps? The answer is strangely primal.
"Goosebumps are very old evolutionarily," says Dr. Keith W. Roach, an internal medicine doctor and associate professor of Clinical Medicine at Weill Medical College of Cornell University. He's also the author of "To Your Good Health," a medical advice column syndicated in more than 150 newspapers.