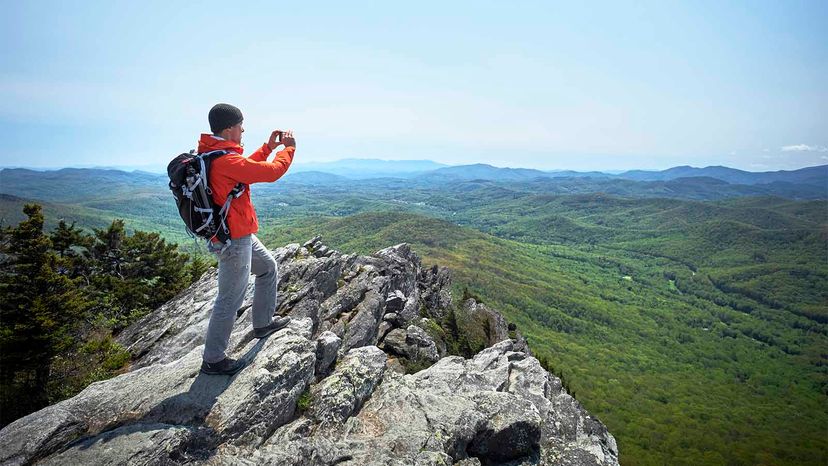 Coors Light beer commercials get a lot of mileage out of the brand's color-changing labels. The beer is sold in cans and bottles decorated with special "thermochromic" ink. As the temperature shifts, so does the ink's coloration. At about 48 degrees Fahrenheit (8.8 degrees Celsius) or colder, the mountain-shaped Coors logo turns blue.
Since Americans tend to like their beer chilly, this is a helpful signifier: "When the mountain turns blue, it's as cold as the Rockies." Or so sayeth Coors.
But why does the tiny mountain turn blue when it's chilled? Why not pink or yellow or forest green?
If you've ever seen a mountain range in real life, then the choice will make sense. Distant mountains naturally tend to look bluish. Australia's Blue Mountains and the Blue Ridge Mountains of the eastern U.S. weren't named at random, you know.
Indeed, on a clear day, it can be hard to tell where some far-flung mountain peaks end and where the sky begins.