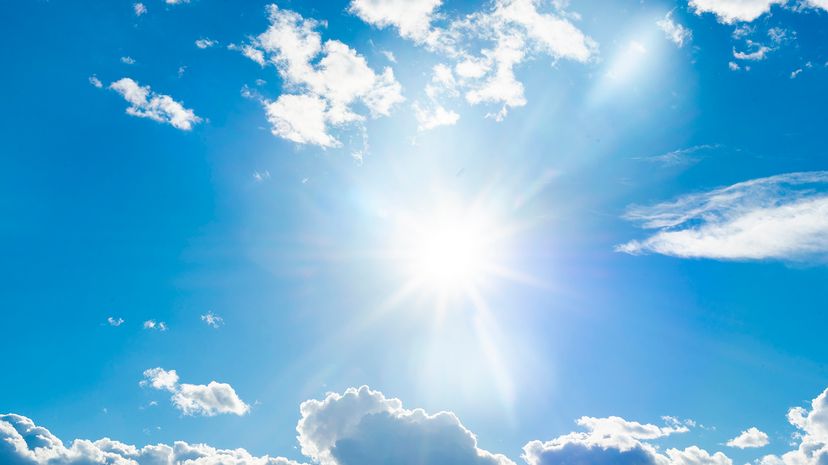 "Blue skies, smiling at me / Nothing but blue skies do I see ..." If you've ever wondered why, like Irving Berlin, you see "nothing but blue skies," you're in good company.
We've probably all looked up and wondered, "Why is the sky blue?" at one time or another in our lives. It took many centuries and a lot of smart people — including Aristotle, Isaac Newton, Thomas Young, James Clerk Maxwell and Hermann von Helmholtz — to puzzle out the answer.
That's because the solution encompasses so many components: the colors in sunlight, the angle at which solar illumination travels through the atmosphere, the size of airborne particles and atmospheric molecules and the way our eyes perceive color.