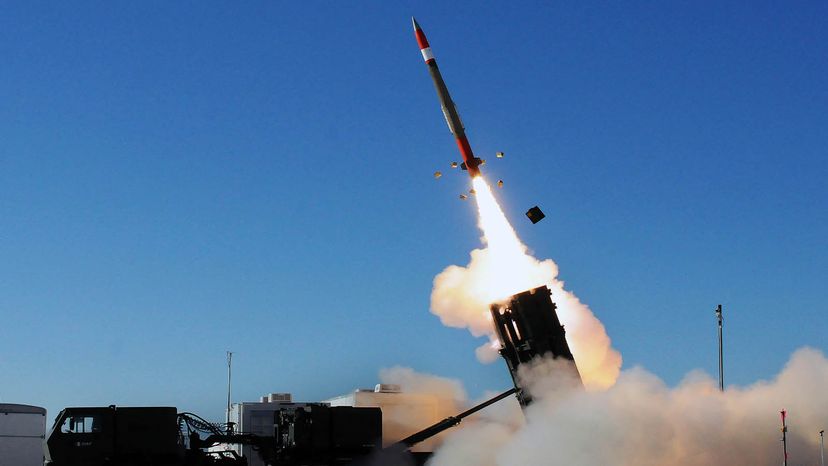 The MIM-104 Patriot (Phased Array Tracking Radar to Intercept On Target) missile system is the U.S. Army's main air and missile defense system. It was originally designed as an anti-aircraft system, but the newest iterations of the Patriot can detect, target and track ballistic and cruise missiles, munitions as well as aircraft.
It was first developed in the early '60s to replace both the Nike Hercules and Hawk air defense missile systems. The Army named the program Surface-to-Air Missile, Development (SAM-D) and the first tests occurred in 1969 and 1970.
In the '70s, the Department of Defense overhauled the SAM-D to include a Track-Via-Missile (TVM) guidance system. The updated SAM-D was renamed Patriot and entered full production in 1980. The Army activated its first Patriot missile battalion in May 1982.
According to Raytheon Missiles and Defense, the company that designs and makes the Patriot, the missile system has been used by five nations in more than 250 combat engagements since it was first activated in the field in 1982, though Raytheon has built and delivered more than 240 Patriot systems to 17 nations.
Patriot missiles are launched from Patriot missile batteries based on the ground. A typical battery has five components:
the missiles themselves

the missile launcher, which holds, transports, aims and launches the missiles

a radar antenna to detect incoming missiles

an equipment truck known as the engagement control station (ECS) housing computers and consoles to control the battery

a power plant truck equipped with two 150-kilowatt generators that provide power for the radar antenna and the ECS
In the following sections we will look at each of the different components and then how the system operates as a whole.