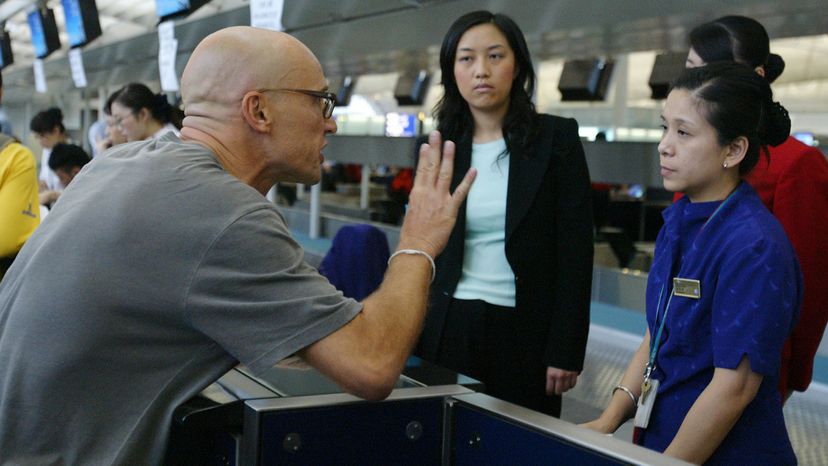 The skies have been anything but friendly lately. Incidents involving drunk, belligerent or otherwise "unruly" airline passengers skyrocketed in 2021 to nearly 6,000 cases reported to the U.S. Federal Aviation Administration (FAA).
"We used to measure unruly passenger incidents in the dozens per year; now they're measured in the thousands," says Jeffrey Price, an aviation security expert at the Metropolitan State University of Denver and author of "Practical Aviation Security: Predicting and Preventing Future Threats."
Frustrated with COVID-19 masking rules and emboldened by alcohol, passengers have threatened and assaulted flight attendants, attempted to open cabin doors, rushed the cockpit and more. Airline workers and panicked passengers have had to wrestle unhinged offenders in the aisles, restrain them with zip ties or duct tape, and turn planes around to deliver bad actors to the authorities.
In response, the FAA has issued more than $1 million in fines, and individual airlines have banned some unruly passengers for life. But that doesn't go far enough, say some in the airline industry. In an op-ed in The Washington Post, the CEO of Delta called on the U.S. Department of Justice to maintain a "comprehensive 'no-fly' list of unruly passengers" similar to the FBI's no-fly list for suspected terrorists.
Republican lawmakers called foul, citing an FAA statistic that 72 percent of unruly passenger incidents were "mask-related." In a letter to the DOJ, a group of prominent Republican senators including Ted Cruz and Marco Rubio wrote that "[c]reating a federal 'no-fly' list for unruly passengers who are skeptical of [mask mandates] would seemingly equate them to terrorists who seek to actively take the lives of Americans and perpetrate attacks on the homeland."
Is it overkill to have a federal no-fly list for unruly passengers, or is it a necessary safeguard?