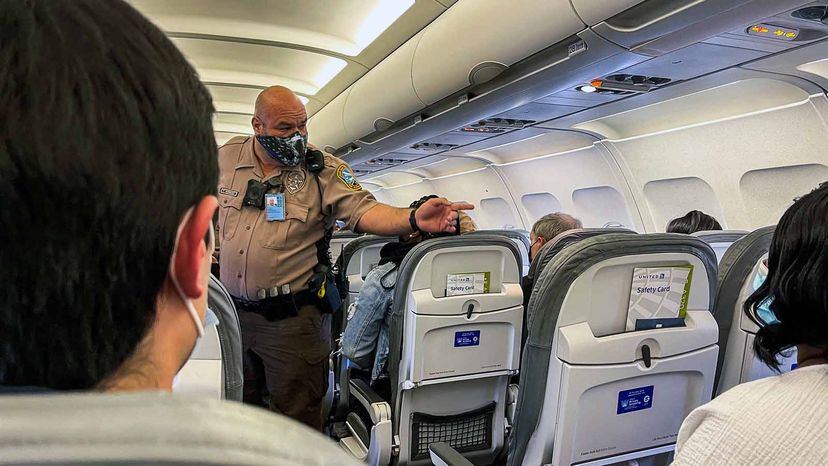 Back in the 1960s, the Chicago-based Leo Burnett Agency dreamed up an advertising slogan designed to ease unrest in an historically turbulent era. "Come fly the friendly skies of United" became an industry catchphrase, evoking images of smiling stewardesses, clean-cut pilots and a flying experience that made a trip from Chicago to Los Angeles as easy as heating up a TV dinner.
Those friendly skies, though, are now as anachronistic as that foil-wrapped Swanson dinner and that brand-new high-fidelity RCA. A post-pandemic travel surge, an industry workforce stretched to its limit, mask mandates, politics and general pent-up anger all have contributed to an unprecedented number of onboard showdowns between rowdy passengers and flight attendants.
It's beyond unfriendly up there these days. It can be downright scary.
"This is the worst unruly passenger situation that flight attendants have seen throughout their entire careers," says Taylor Garland, a representative for the Association of Flight Attendants-CWA, which represents almost 50,000 flight attendants at 17 airlines, including United Airlines, Alaska Airlines, Spirit Airlines and Hawaiian Airlines. "When you put a microcosm of the U.S. population in a metal tube flying at 30,000 feet [9,144 meters], one small little problem can turn into a very big problem very quickly."