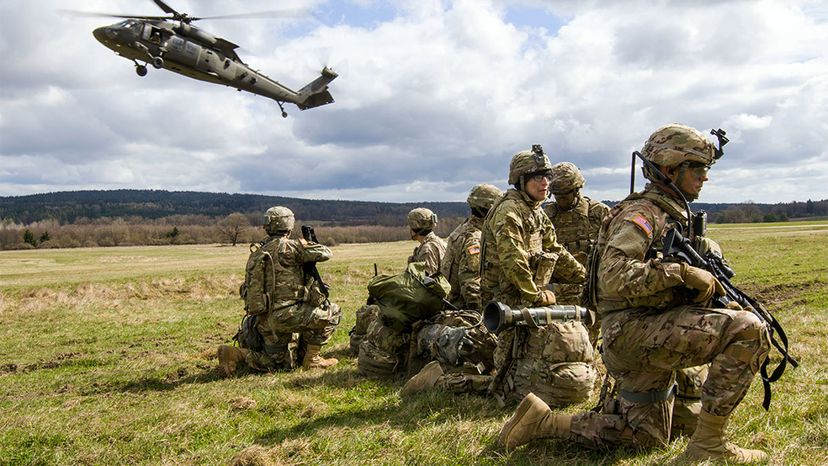 For 27 years Alan Gropman served in the U.S. Air Force, accumulating more than 4,000 flying hours in two tours in Vietnam. He participated in 670 combat missions, including many that delivered the Army's battle-hardened 101st Airborne to the fight. When he returned home, the Lt. Col. Gropman became Professor Gropman and taught military history and strategy at the Air Force Academy, Georgetown University and George Mason University. He's considered the leading authority on African-Americans in the military.
You would think that a man with such a pedigree would be in favor of reinstituting the military draft and creating, what some contend, would be a more muscular army. He's not. In fact, he's dead-set against it. "I don't think the draft would improve the army," he says in an interview.
Why not? Other nations have mandatory conscription laws. Doesn't that put the United States at a disadvantage? Aren't we less safe since we don't force a portion of our population into military service? Doesn't the size of a nation's military directly correlate to its martial prowess?
"You wouldn't have a better army — you'd just have more people," Gropman says.